THIS PIG REALLY enjoys a good head scratch.
So much so that it 'faints' clean away with pleasure.
My Delft City / YouTube
The original poster believes the pig was putting it all on for dramatic effect:
This sweet pig kept coming back for some more head scratching, and then pretending to faint from pleasure! I like to think it's a hidden talent…he sure loved the attention!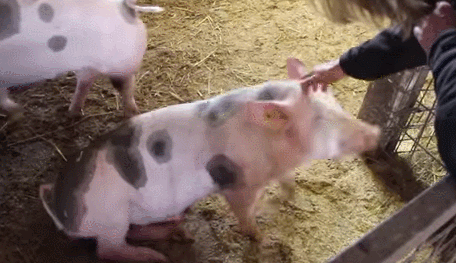 So dramatic.