FOR SOME, LOVE transcends age, class, distance…or even species.
An Australian girl filmed the latest attempt from her pet pigeon to flirt with her by doing a mating dance of some sort. Silly pigeon.
Free Football Shirts / YouTube
We love how she hilariously berates it for even trying:
Breeding with me would be counter-productive!
So if ever you see a pigeon coming at you doing this: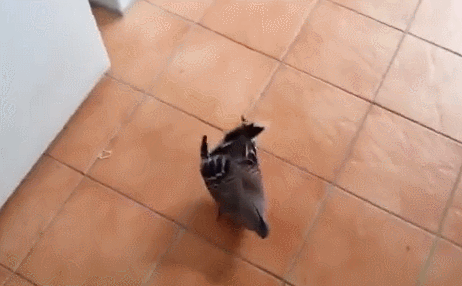 RUN AWAY. Fast.