STANDARD BIRTHDAY CAKES just aren't enough any more, you have to take it to the next level.
And that next level is pizza.
So, Dubliner David Anthony did just that with this ridiculous birthday cake for his mate Conor: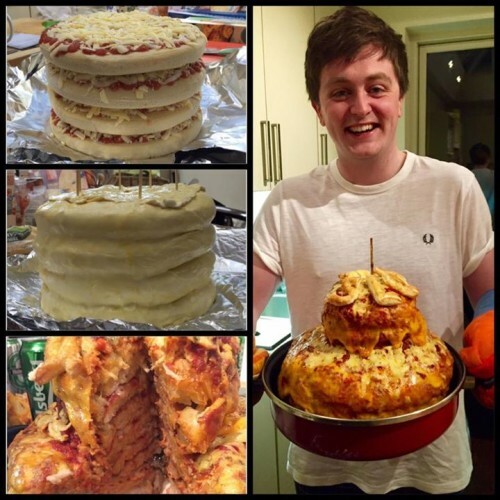 Facebook Facebook
As he says, he put a good bit of work into the recipe:
10 pizzas, 2 sheets of puff pastry, 5 blocks of mozzarella, 1 of gouda, bottle of tomato sauce; and a whole lot of love.
Conor was happy with it – it might be the best present he got all week: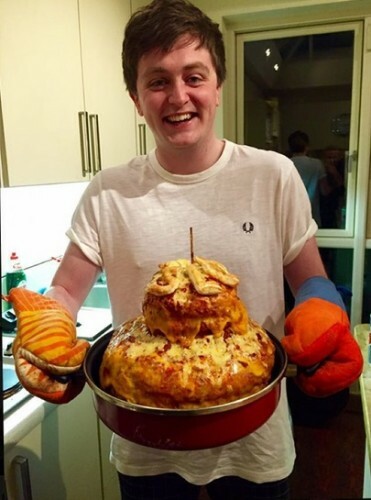 Otherkin / Instagram Otherkin / Instagram / Instagram
It kind of looks like there is another mini pizza cake on top. It's an absolute beast.
hat-tip Joe.ie