FERNANDO PUENTES WAS in a plane crash less than a month ago, just off the coast of Hawaii.
The engine failed, and passengers jumped from the plane.  He joined them, but not before he turned on his GoPro camera.  He captured the entire experience in footage which has just been made public this week.
JustClickHERE
Once in the water, Fernando Puentes clung to the wing of the plane, still capturing the scene, including this incredible selfie.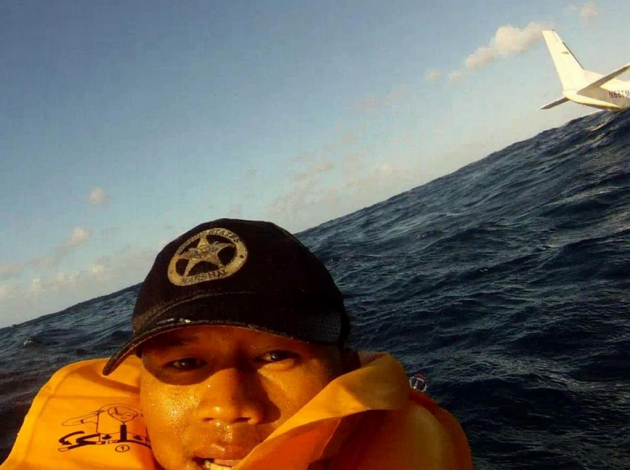 Ferdinand Puentes / Facebook Ferdinand Puentes / Facebook / Facebook
He told local news channel Khon 2 that he considers himself 'lucky to be alive'.