PUKE SYMPATHISERS ARE not the ideal people to be around when you're vomitting and need some help.
Spare a thought for Ben Patterson and his young son, Declan. They pair were taking a drive on Thursday while his wife was out with friends, when Declan threw up on himself, as babies do.
Ben couldn't handle it, and began a play-by-play text message chain to his unsuspecting wife who wouldn't pick up her phone.
Ben Patterson Ben Patterson
Unable to handle the baby puke, Ben threw up in a woman's garden and was eventually given a breathalyser.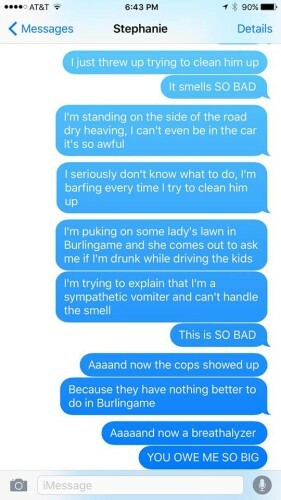 Ben Patterson Ben Patterson
The drama.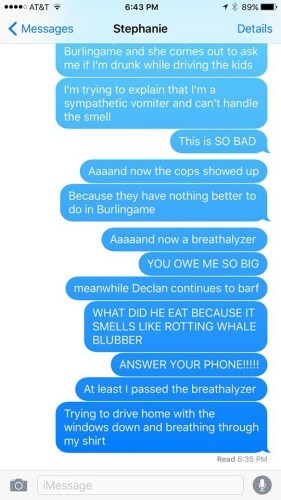 Ben Patterson Ben Patterson
The post has blew up on Facebook, with almost 150,000 shares and 63,000 likes. Rub it in, why don't you.
DailyEdge is on Snapchat! Tap the button below to add!