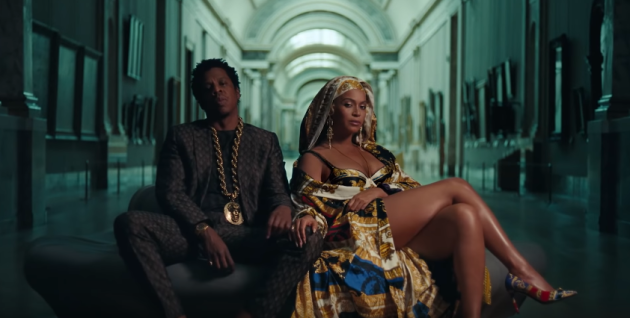 Youtube Youtube
THERE WAS A lot going on last night. Taylor Swift was playing in Croke Park, Nile Rogers and Chic were playing in Malahide Park and eh, Beyoncé dropped a new album out of nowhere, yet again.
Londoners were graced with the presence of Beyoncé and Jay-Z yesterday evening, as they played their second sold-out tour date in London Stadium to a crowd of 66,000. The night was made even more unforgettable for fans when the couple premiered a new music video and announced "ALBUM OUT NOW".
Unfortunately, and unsurprisingly, the new album is on Tidal. However, the brand new music video they shared last night is now on Youtube.
Beyoncé / YouTube
 Here's how everyone's reacting to the news.
1. Dua Lipa has decided that Beyoncé is now her favourite rapper.
Same, tbh.
2. People are once again astounded by Beyoncé's power.
3. P. Diddy (or Diddy, as he's known now) has given the album 8 flame emojis.
4. Why did it take this long for Beyoncé to become a rapper?
If the video won't play, click here.
5. As much as it hurts us all to do so, we're signing up for Tidal once again.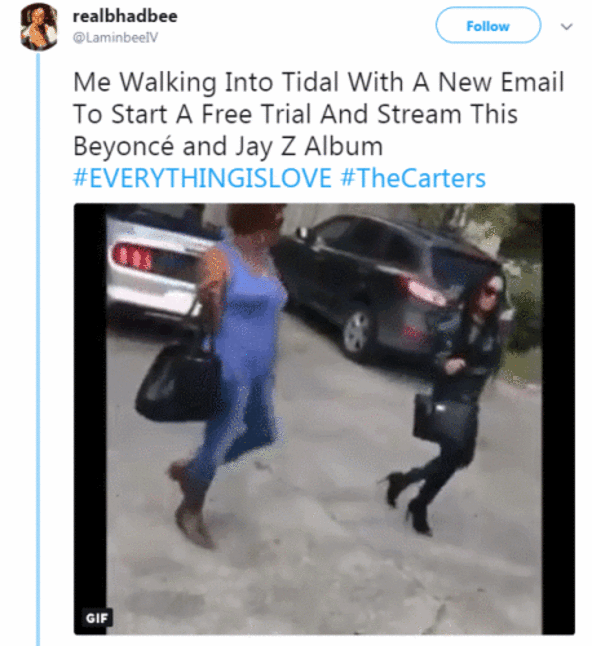 Real Bhad Bee / Twitter Real Bhad Bee / Twitter / Twitter
6. We love the consistency.
Who knew it was possible for them to glow-up?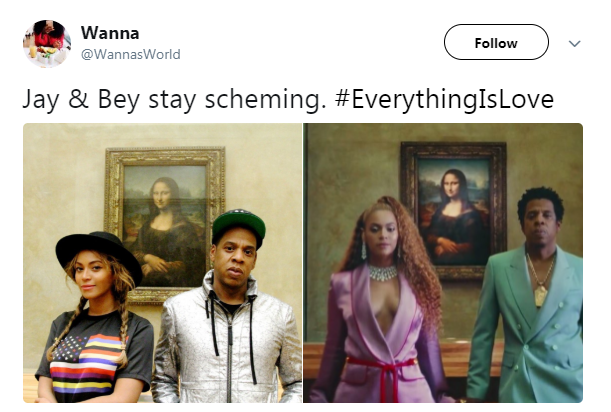 Wanna / Twitter Wanna / Twitter / Twitter
7. Beyoncé fans will be busy for the next while. The Game already found out that there's no point trying to contact them.
8. Imagine what the first person who found the album felt like…
9. Our thoughts are with the fans who went to see Beyoncé and Jay-Z before the album came out.
If the video won't play, click here. 
10. And with those who have to learn all of the lyrics before her next concert in Amsterdam on Tuesday.
IG Tweet threads / Twitter IG Tweet threads / Twitter / Twitter
DailyEdge is on Instagram!