BY NOW, YOU'VE probably seen the Vodafone pig ad 1,374,658 times.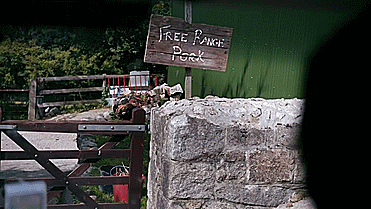 And it seems to be working in Vodafone's favour.
It was inevitable, then, that Republic of Telly would eventually rip the piss out of the most ubiquitous ad on Irish television.
In the sketch, Kevin McGahern and his comrades successfully take the piss out of the ad and alludes to the recent "Bacon gives you cancer!" story that terrified us all.
Good work all around.
RTÉ Republic of Comedy / YouTube
"Pork. You'll be grand."