A RESTAURANT OWNER in the US has fired his own son after he made a jab at a customer's weight.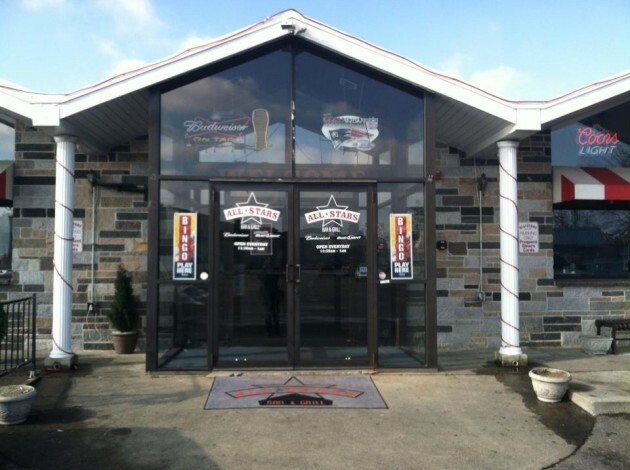 Facebook / All Stars Bar & Grill Facebook / All Stars Bar & Grill / All Stars Bar & Grill
While signing his receipt at All Stars Bar & Grill in Rhode Island earlier this week, customer Dillon Arnold noticed that the bartender had identified him as 'Fatty' when ringing up the bill.
Arnold told WJAR that the bartender wouldn't own up to putting it there, so he posted a picture of the receipt on Facebook – it quickly amassed over 1,000 shares: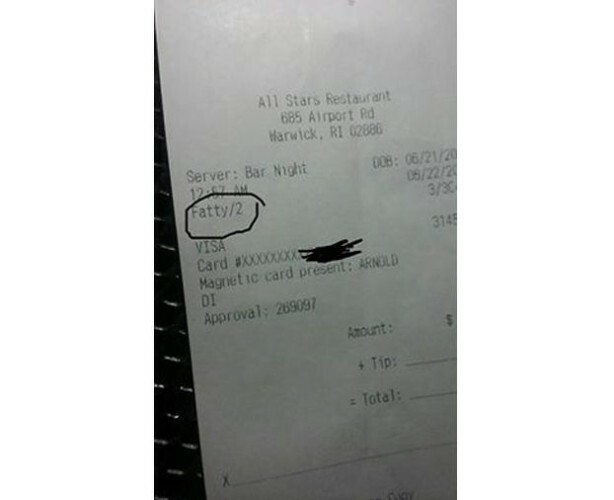 Screengrab via Mashable Screengrab via Mashable
The restaurant's owner Tony Ambrosio commented on the photo apologising for the situation, which he deemed "unacceptable".
He went on to reveal that the bartender in question was his own son, who had since been fired, and offered to have him apologise to Arnold in person.
The resulting backlash from the Facebook post lead to Ambrosio putting up a sign apologising for the incident on his restaurant's front door:
That's not me. That's not what I teach my children. Employees or my kids, I hold them all accountable.
Fair play.
DailyEdge is on Snapchat! Tap the button below to add!