WE ALWAYS KNEW Robert Downey Jr seemed like a sound guy, but this is just too sweet.
Seven-year-old Alex was born with a partially-developed right arm – recently, he was surprised with his very own 'Iron Man arm' by none other than Tony Stark himself.
YouTube YouTube
The bionic arm was 3D-printed by mechanical engineer Albert Manero, who donates low-cost bionic limbs to children around the world with the volunteer group Limbitless Solutions.
The arm cost $350 to make – according to CNET, traditionally, a bionic limb could cost up to $40,000.
Downey Jr was on hand to make sure Alex's arm matched up with Iron Man's: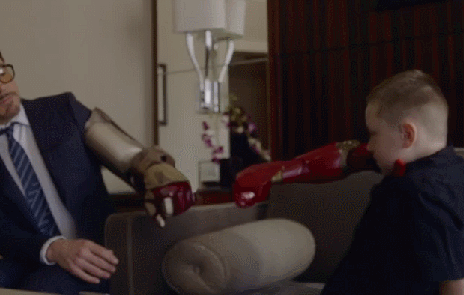 Watch their lovely meeting in full here.
officevideos / YouTube