THE RTÉ ARCHIVES department has been sourcing some gems of late – starting with a very young, heavily-accented Cillian Murphy talking about jazz in Cork that surfaced earlier this month.
And now they're back with another.
On this day 30 years ago, Pierce Brosnan was in Ireland to shoot Taffin – but ended up talking to RTÉ about a controversial couple of episodes of his hit show Remington Steele, which he had just left:
You can watch the full interview on the RTÉ archive here.
Brosnan was in brooding form throughout – especially when pressed on the Remington Steele role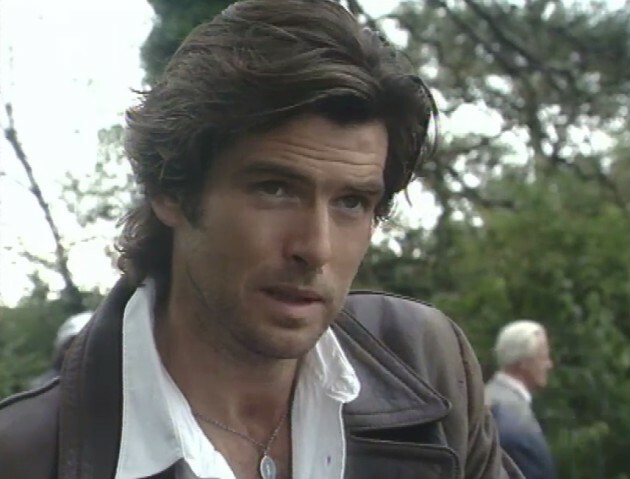 RTÉ Archives RTÉ Archives
He was pulling no punches now that he'd left:
The producers on that show wanted to keep a very tight rein on everything and they got very uptight and paranoid if you had any suggestions. But there was a certain amount of interplay between us but near the end for me I just got very jaded by the whole thing and, you know, five years was enough of it really.
The producers were scared of losing the audience… they didn't want to rock the boat and they didn't.
The RTÉ reporter on the day was Teresa Mannion, and the next topic she brought up was a controversial one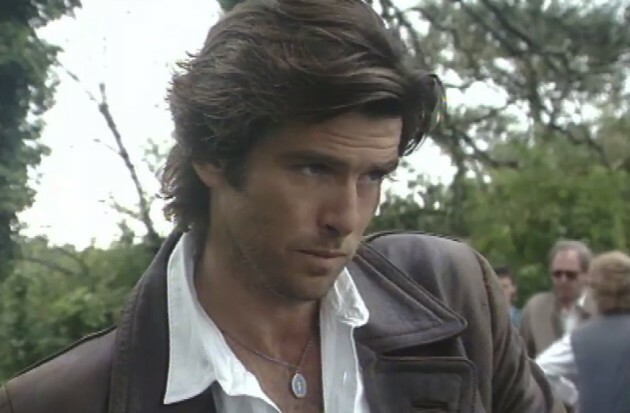 RTÉ Archives RTÉ Archives
The year before, the final season of Remington Steele was shot in various locations around the world – including a number of episodes in Ashford Castle in County Mayo.
The episodes set in Ireland didn't go down well with Irish people when they were eventually broadcast in 1987, as Mannion explains to Pierce:
RTÉ received a torrent of outraged phonecalls complaining about the phoney accents and the staged twee Irishness which was embarrassing to watch.
A tale as old as time.
A dejected-looking Brosnan explained what happened:
The producers never came over here and I was embarrassed by it as well. By that stage, for me – because I'd gone through some other upsets with them –  I just wasn't prepared to get into fisticuffs and go in there and waste my energy doing it. It was a shame that it came out that way because it was very cod and not a true depiction of Ireland and the Irish people.
Which led to a full and frank apology to Irish people for the offence caused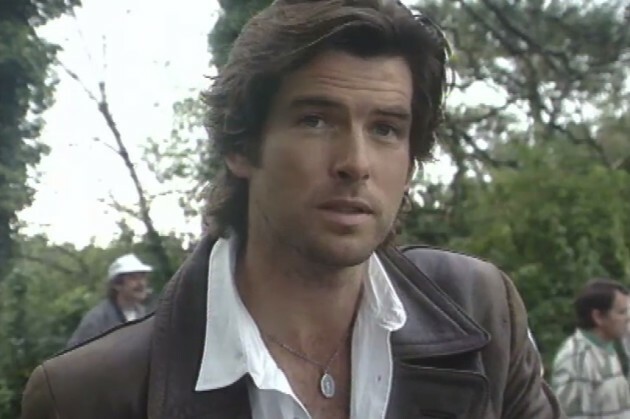 RTE Archives RTE Archives
He wasn't even watching the show by then, such was the extent of the falling out with the producers:
You know, it was the little people and all of that. Again, I didn't see the show because when the music comes on I go out of the room but it is unfortunate. Apologies to the Irish people – to all of Ireland.
Perhaps sensing the tone, Teresa Mannion asked was he happy to have left Remington behind:
Very happy. Very happy indeed. Because I was just finding myself in a bit of a rut there, creatively, as an actor, as a human being – it was very much like a factory.
Well now.
Here's the first of the offending episodes on YouTube, and the moment they arrive at the dock probably lets you know why there might have been a torrent of complaints.
DailyEdge is on Snapchat! Tap the button below to add!