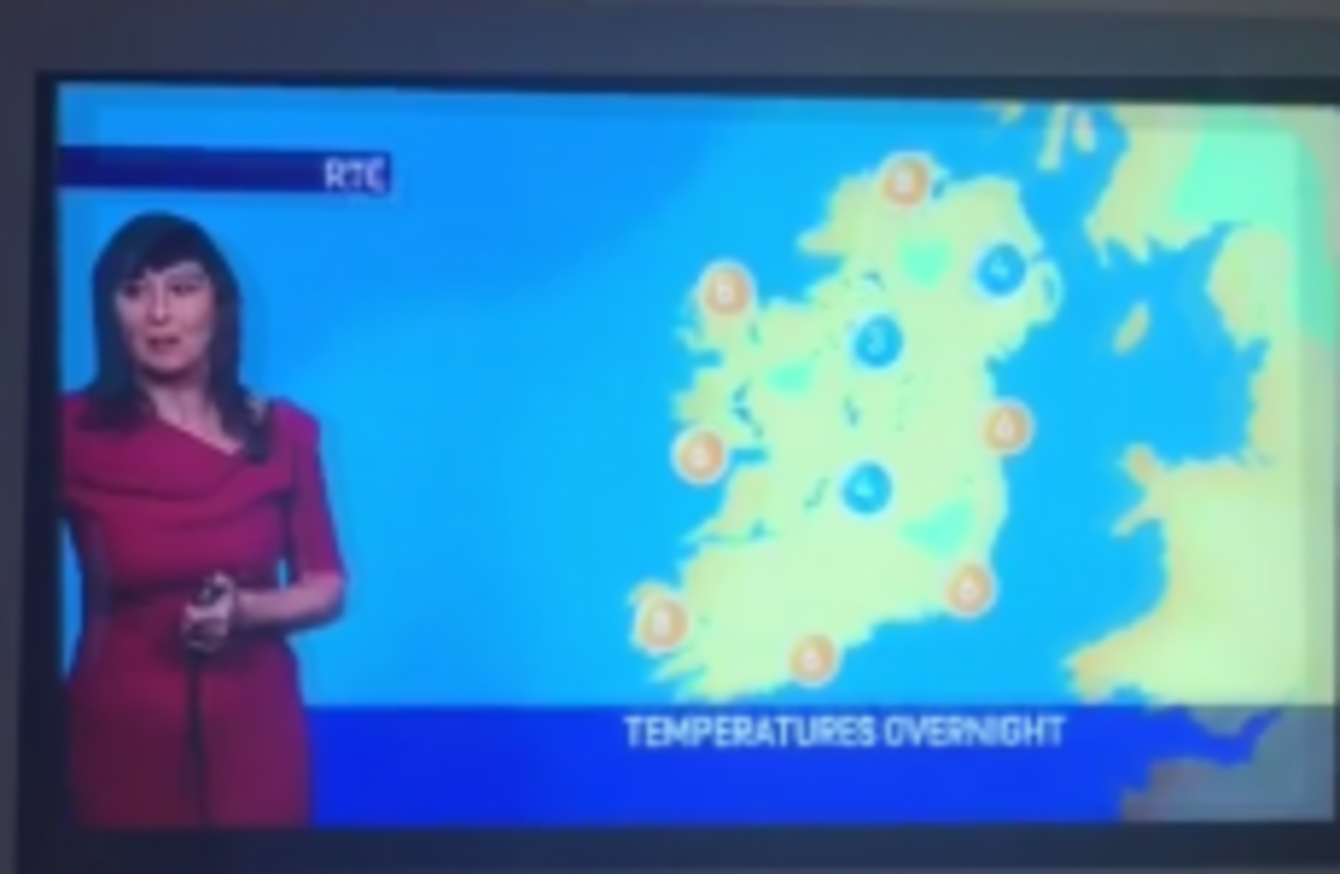 ON MONDAY NIGHT, we witnessed Eileen Dunne kicking it old school by reading the news from sheets of paper when the autocue broke on the Nine News.
Admirable.
Yesterday evening, it was weather's turn to have a blooper.
Poor Jean Byrne had her Aengus moment in the sun when the camera cut to her unexpectedly.
Click here if you can see the video.
#PrayforJean