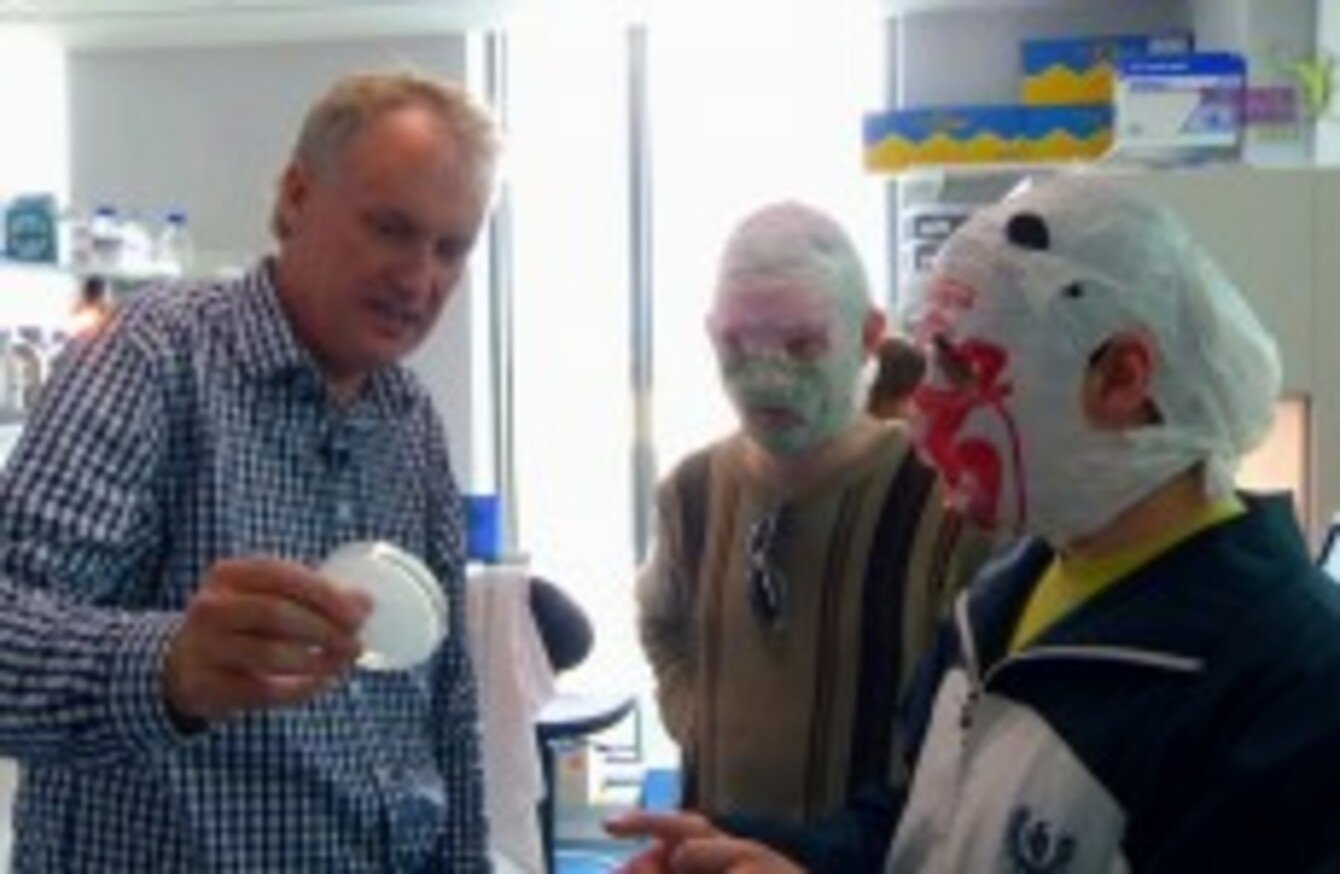 Image: Professor Luke O'Neill with Limerick's finest
Image: Professor Luke O'Neill with Limerick's finest
IT'S A QUESTION (and an answer) which has plagued scientists for decades, and now the Rubberbandits are desperate for the truth.
They've asked Professor Luke O'Neill, an immunologist from the Department of Biochemistry at Trinity College Dublin for help in finding out if Christ is present in communion wafers, or if they can grow a tiny "pocket Christ" in a petri dish. Hmmm… we're still waiting for the science bit.
Never fear, there is also some legitimate chemistry thrown in there too… it is to promote Science Week 2012 after all.
YouTube/Rubberbandits
Science Week runs from 11 – 18 November and aims to demonstrate how science plays a role in everyday life. You can find out more at ScienceWeek.ie.
Highlights include:
The relocation of the London Science Museum to Lismore Heritage Centre in Waterford for visiting primary and secondary school students
Talks by theoretical zombologist Dr Austin from the Zombie Institute for Theoretical Studies who'll be discussing the science behind the undead
'I'm a Scientist, Get Me Out of Here' – an X Factor-style online competition between scientists, where the students are the judges.