A RUBBISH COLLECTOR in New York City noticed something unusual while working her shift on April 5th.  One of the bags was moving.
Jezebel reports that when she opened the bag, to her surprise, she found a tiny Maltese puppy.  The puppy, who has been named Victoria after the woman who found her, was in a bad way.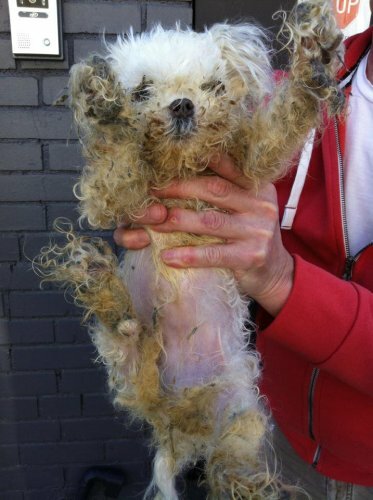 Facebook/BARCShelter
Poor Victoria could barely stand because her toenails had grown so long, and she couldn't open her eyes because they were matted-shut.  If she hadn't been found, she would almost certainly have been crushed by a trash compactor or indeed suffocated in a landfill.
Fortunately, she was brought to the Brooklyn Animal Resource Coalition, who have been taking excellent care of her.
Here she is just one day after she was rescued.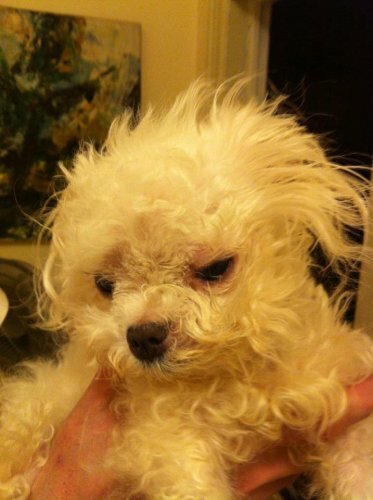 Facebook/BARCShelter
And with Victoria Roman, her rescuer.
Facebook/BARCShelter
Things have gotten much better for her since then.
Here she is hanging out with a cat…
Facebook/BARCShelter
Having a nice bath...
Facebook/BARCShelter
And getting a little snuggle...
Facebook/BARCShelter
She's in much better shape now, and according to the BARC Facebook page, they've had so many applications to adopt her that they've had to stop accepting them.
If you want to see a video of her happy and playing you can do so here.  Good luck Victoria!