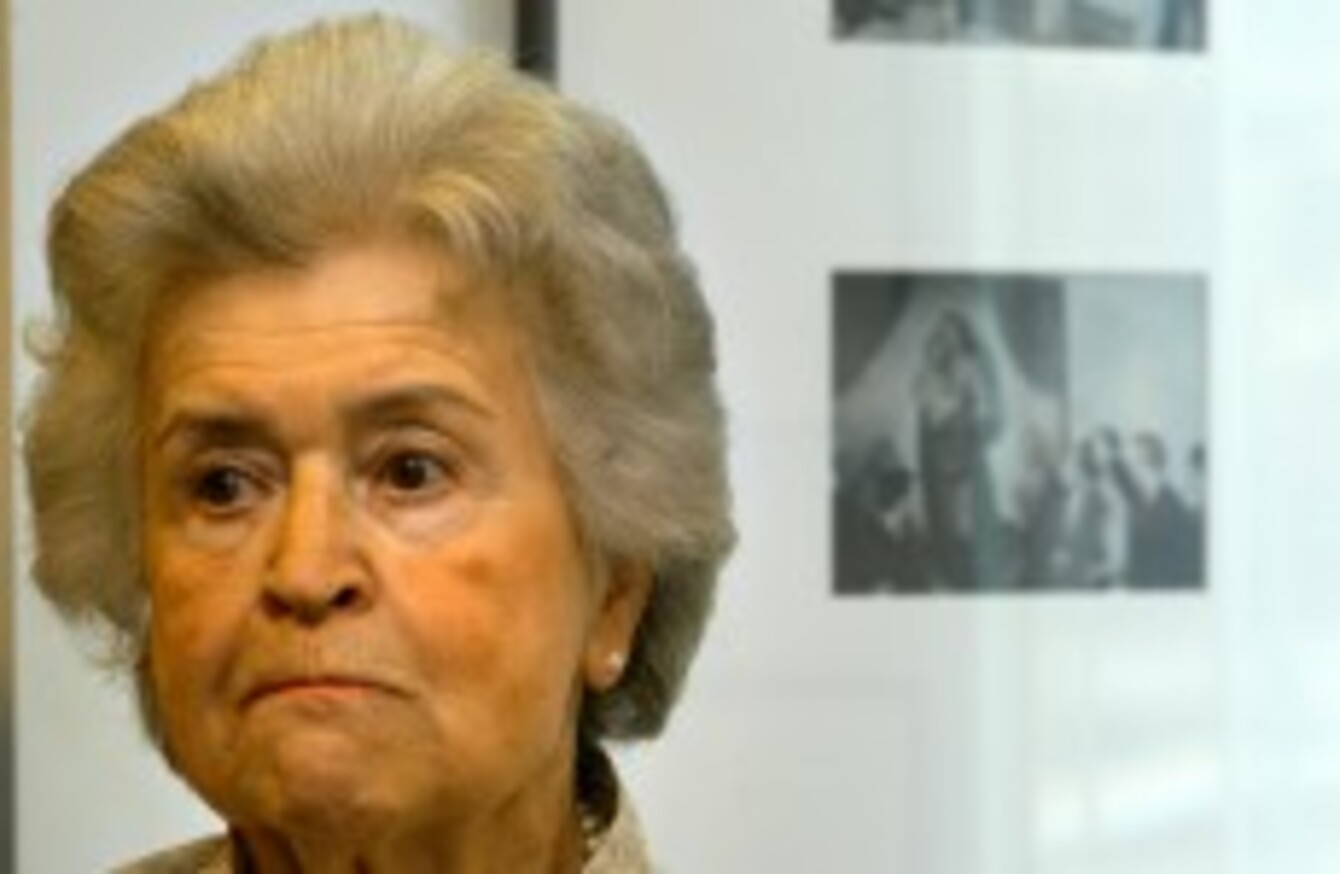 rina Antonova, director of the Pushkin Museum who turned 90 last week
Image: MATTHIAS RIETSCHEL/AP/Press Association Images
rina Antonova, director of the Pushkin Museum who turned 90 last week
Image: MATTHIAS RIETSCHEL/AP/Press Association Images
THE OLDEST MUSEUM director in the world, Irina Antonova, is showing that the Russian work ethic must be the best in the world.
Antonova, who turned 90 last week,  has worked in Moscow's Pushkin Museum for 67 years. The Art Newspaper reports that Antonova began working in the museum one month before the end of the Second World War.
In August 1945 she began work in the museum stating:
The works of art confiscated from the Dresden museums were arriving as war reparations. I was there with my museum colleagues and some young soldiers, lucky ones who had come back from the front intact. We opened crate number 100, and there she was, Raphael's Sistine Madonna.
The esteemed director was even wished well by the Russian President- Elect Vladimir Putin who thanked her for her contribution to the arts saying that she is an example of "staying true to ones calling" adding that her "fruitful and diverse activities have earned you the highest authority and respect both in Russia and far beyond its borders."
In 1961, she became the director of the museum – she is in fact ten years younger the museum.  On May 31 both her birthday and the centenary will be celebrated at the Bolshoi Theatre. "Indeed, I am ten years younger than the museum I head," Antonova told Itar-Tass.  Leading museum directors from around the world are joining the celebrations to honour Antonova lifetime achievement.
She obviously has a lot of clout within the government which has approved $650 million to refurbhish, modernise and expand the Pushkin by 2018.
According to Itar-Tass she said that ageing is not an issue for her:
Being old is no obstacle. I know it from my own experience.