GIPHY GIPHY
THERE IS NOTHING like a good slagging match is there? You take it in turns to have a go at each other and try to come up with the most creative insults you can.
Well that's the idea behind BBC Radio One's 'Playground Insults' anyway. 'Deadpool 2′ stars Ryan Reynolds and Josh Brolin decided to step into the ring with each other and the result is exactly what you would expect.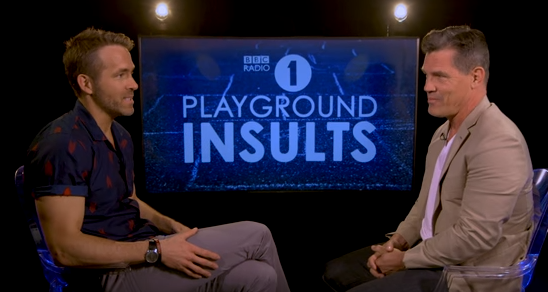 Youtube Youtube
It starts off tame enough with Ryan describing Josh as a 'muffin smuggling, pirate puncher' which kind of reminds me of Elf where Will Ferrell describes himself as a 'cotton headed ninny muggins'.
Josh gets going by insulting Ryan saying he has no talent despite being good looking and tall with 'the perfect amount of scruff'. Reynolds responds beautifully with 'You're going to say that with a straight face to 1998 MTV best kiss nominee Ryan Reynolds?' A fair defence.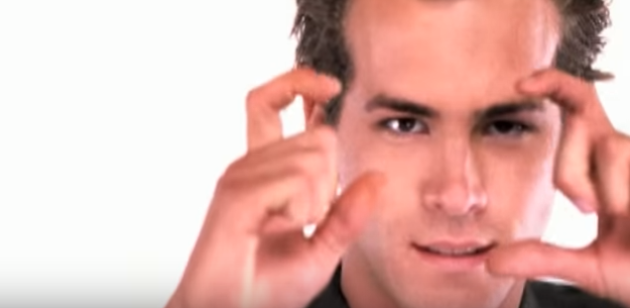 Youtube Youtube
Josh goes onto get in a good few digs on 'Green Lantern' which Reynolds starred in and which everyone agrees was absolutely terrible, At one point Josh wonders how Reynolds is still here after that flop. Burn.
Ryan also defends his so called big balls and small penis by referring to it as a 'tristicle' which is something we have never heard of and never want to again.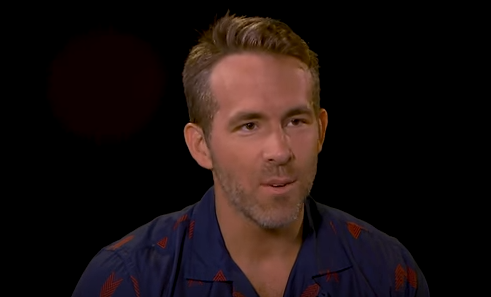 Youtube Youtube
But it's Reynolds who gets the finest line though in about Brolin's performance in 'Goonies' though as he pointed out 'When you come on in Goonies, people don't drink, they punch themselves in the dick for 5 straight minutes'. It's definitely one way to give yourself a vasectomy anyway.
The whole thing is worth watching if you need a good pick me up. God bless Ryan Reynolds and Josh Brolin.
DailyEdge is on Instagram!