RYANAIR MAY BE delighted about the abolition of the aviation tax, but they clearly are not passing on the savings to users.
Twitter user @The_Licentiate was booking a flight this afternoon when she noticed that the price of their cabin baggage had gone up significantly.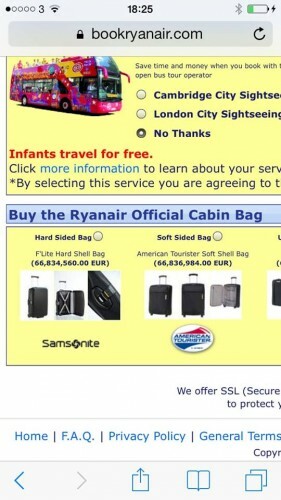 Twitter / The_Licentiate Twitter / The_Licentiate / The_Licentiate
Definitely luggage for the 1%.