EVERY WEEKDAY MORNING, DailyEdge.ie rounds up the best of the day's celebrity dirt – from the top to the very bottom.
X Factor star Sam Bailey has revealed that she took a pregnancy test in an Asda toilet.
The singer said she couldn't wait to take the test so she nipped into the supermarket loo while her husband was doing the big shop. (3am)
@SamBaileyREAL @SamBaileyREAL
Speaking of sproglets, Alec Baldwin has shared a pic of his baby daughter Carmen on her own throne.
Okay, so it's a pink baby armchair, but LOOK HOW CUTE! Be still our beating uteruses.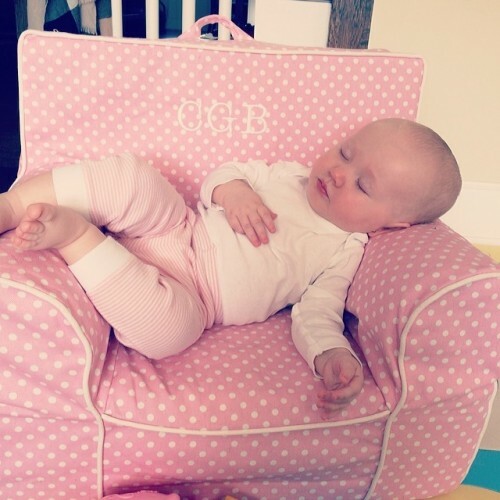 iamabfalecbaldwin iamabfalecbaldwin
Jennifer Lawrence advised that someone "drop a boob" during that Oscars selfie. 
Yahoo has decoded the moments that led up to the most retweeted image in the history of time (well, in the history of Twitter) and it included several boob mentions and J-Law throwing some shade on Bradley Cooper, telling him:
My arm's probably better.
HOTTESTViralNews
Nicki Minaj has been posting naked shower selfies on Instagram.
Who's holding the camera Nickster?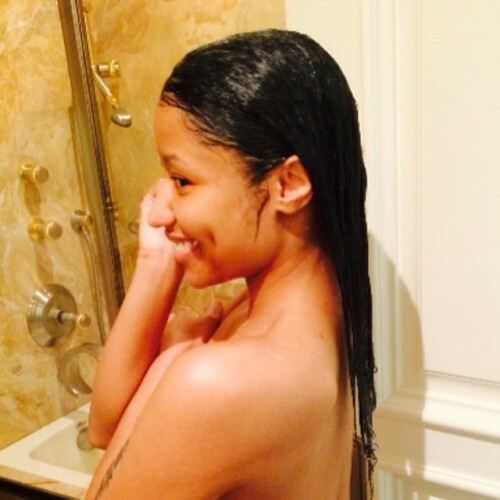 nickiminaj nickiminaj
nickiminaj nickiminaj
And the rest of the day's celebrity dirt…
Mila Kunis has been "showing off" her massive engagement rock at a basketball game (Hollywood Life) 
Heidi Klum has been spotted lobbing the gob on Seal. We can't only HOPE for a reconciliation (DailyMail)
Alanis Morissette's housekeeper allegedly stole her dog (TMZ)
Reese Witherspoon and Drew Barrymore went on holidays together aka Best Craic Ever (People)
Kim Kardashian has spoken out about the 'fake' house used during filming of her family's E! show (Daily Mail)