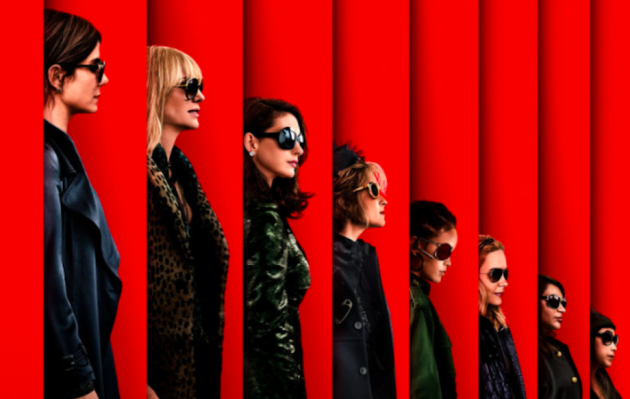 OCEAN'S 8 IS set to come out on the 18th of June, but until then, we'll get to enjoy plenty of interviews with some of our fave celebs while they're busy promoting the movie on various platforms.
It's going to be a good couple of weeks. We have interviews to look forward to from Sandra Bullock, Rihanna, Mindy Kaling and Anne Hathaway to name a few, but Cate Blanchett and Sarah Paulson are already providing the goods.
Yesterday, the pair of them appeared on The Today Show and the show's host Hoda Kotb was in actual tears within minutes.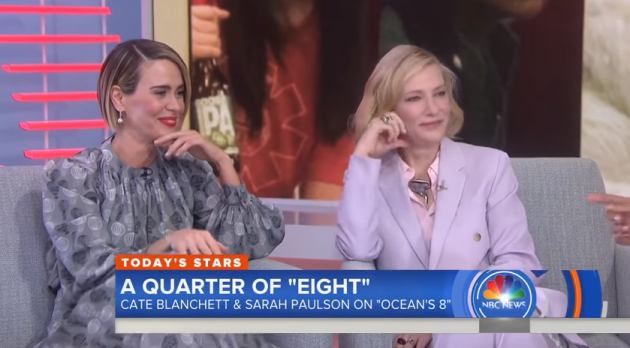 TODAY TODAY
Don't be under any illusions that you're about to witness some of Sarah and Cate's searing wit. No. This interview couldn't be further from that. It's a complete mess. You probably never have seen an interview get this badly derailed, but it's all in good spirit.
After a minute or two of messing, Cate says "Can we talk about the movie please?" and Sarah's like "Yeah, anything but her, please." Cate then reminds Sarah that she's an Oscar-winner and when Paulson brings up her Emmy, Cate looks on her with pity and says that she wrote a letter to get Sarah that award.
We all wrote letters. Please give her something. Because when it comes around to publicizing the movie…
TODAY / YouTube
It's more like these women are three cans into predrinks than on an actual day-time TV interview.  Sarah Paulson realises what a mess the interview is and says "We can edit this, right?", before Hoda reminds her that it's live TV.
For six whole minutes, Cate and Sarah have an absolute ball, ripping the piss out of each other and making fun of each other's trophy cases, while Hoda cries with laughter. She doesn't even try to get the interview back on track.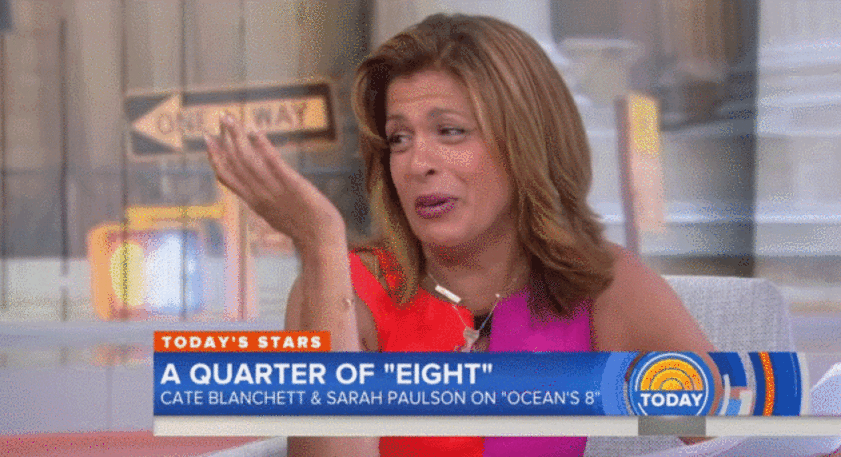 Hoda fixes her mascara, and Cate assures her that someone will come and reapply it before she has to go speak to some "real actors". Even the camera crew break their shite laughing at this stage.
A lot of people on Twitter are in love with this mess of an interview.
If the video won't play, click here. 
DailyEdge is on Instagram!