TODAY IT HAS emerged that a French underwear company is to produce scented underwear for men.
It certainly sounds very exciting but it got us thinking about what scented underwear for Irish men would smell like.
1. Spuds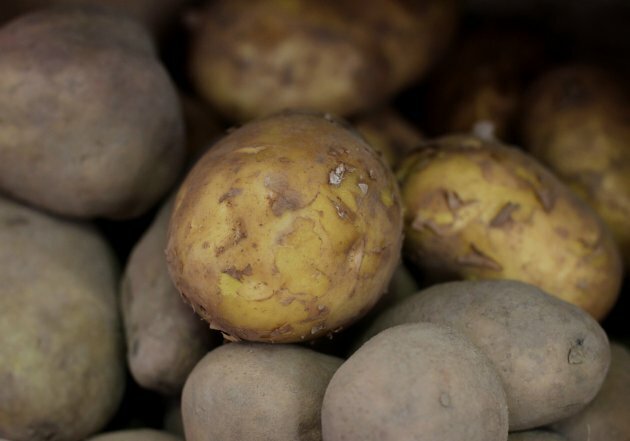 Mark Stedman / Photocall Ireland
If Irish men are going to smell like anything in their nether regions it might as well be the surprisingly fresh smell of potatoes being peeled.
It would be an evocative, invigorating scent that reminds you of home.
Or it'd make your privates smell like a mucky field, we're not sure.
2. Tayto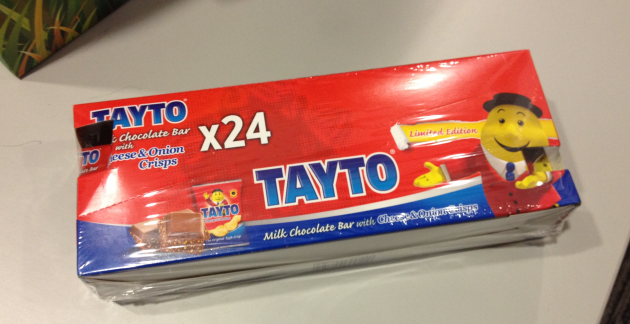 Our own box of Tayto chocolate from earlier this year
Sure, some of you might suggest King crisps or even Meanies (Each to their own) but if the recent Tayto chocolate bar frenzy is anything to go by, it's the perfect thing to try merging with the scent of underpants.
Imagine that unique Tayto-whiff erupting from your crotch area, you'd have a sense of national pride and identity you never knew existed.
Or you'd quite literally have a cheesy crotch.
It could be risky.
3. Italia 90
Palers / Tumblr
If you want your underwear to smell like anything then it should be this moment of sporting glory.
Italia 90 boxers would smell like optimism, newly discovered Irish pride and a bit of sweat and would be the most inspiring pair of pants you'd ever own.
4. Chipper chips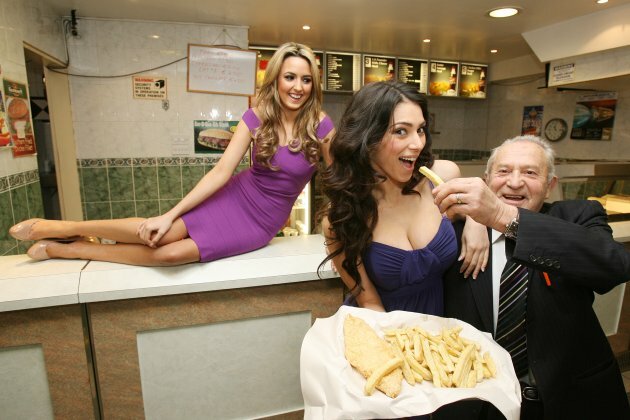 James Horan/Photocall Ireland
We might have to leave the vinegar out but imagine that appetising smell of thickly cut chipper chips (none of your McDonalds messing here) and all those oils that are involved.
It would be a winning underwear smell or at the very least have you craving a big bag of chips every other day.
5. Want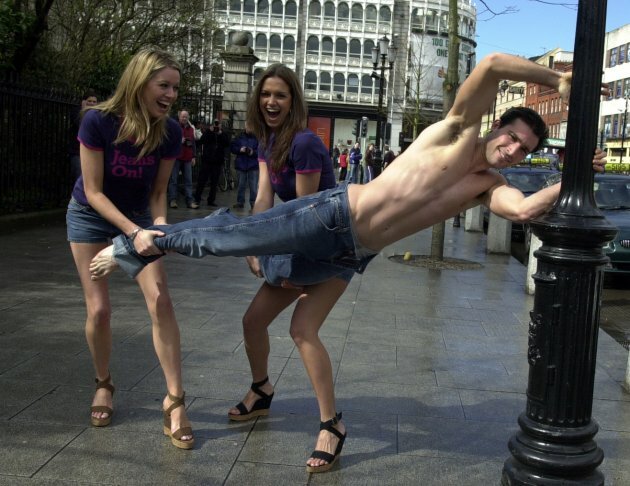 Eamonn Farrell/Photocall Ireland
Many an Irish man have the smell of want on them from time to time so maybe their jocks should do the same?
The smell of want would mix desperation, notes of the Lynx Africa you used to wear as a teen with a patch of the beer soaked scents that signify a cheeky, end-of-the-night score.
6. Guinness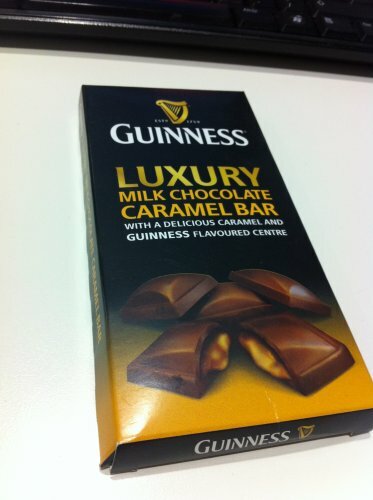 Conor Behan / DailyEdge.ie
Guinness have already branched out into chocolate and merchandise galore so why not offer the Irish man some scented underpants?
We're not sure if we'd include the whiff of Guinness farts but who wouldn't want their underwear to smell like stout?
(Lots of people we would imagine)
7. Tea
via Imgur
Whether you favour Barry's Tea or Lyons we reckon all the tea companies are missing out by not letting us have tea scented underpants.
Imagine the hearty smell of a fresh cup of tea with just a hint of milk (no innuendos please) and perhaps a drop of sugar.
It is that unmistakeable Irish whiff that would calm you down and make you feel like a million euro all at once.