ALWAYS THE BRIDESMAID, never the bride is supposed to be a somewhat disheartening statement.
However, we're sure there are plenty of women who'd have been happy to dance at a wedding reception with Benedict Cumberbatch's Sherlock Holmes.
We bet he'd make a fair stab at the Walls of Limerick and possibly put Michael Flatley to shame with his moves.
Now, before we proceed any further we're going to issue you with a SPOILER ALERT.
If you haven't caught up on last night's Sherlock season finale then we suggest you approach with caution. Who knows what mild spoilers may await below?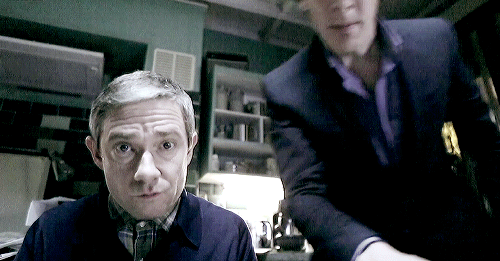 Morgrana / Tumblr Morgrana / Tumblr / Tumblr
Can we talk now? OK, here goes.
With Andrew Scott's Jim Moriarty out of the picture *ehem* Sherlock's third season was lacking in the Irish department. The powers that be weren't long fixing that one though, with the addition of Mary Watson's Irish bridesmaid Janine.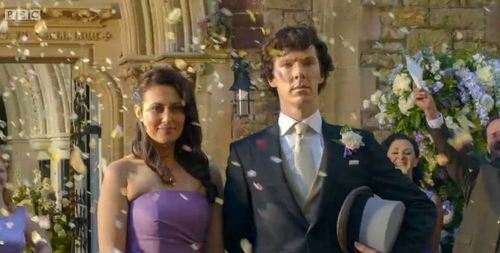 BBC BBC
By the time His Last Vow rolled around she was the super sleuth's live-in girlfriend, aka the envy of the internet and the bane of every 'John 4 Sherlock 4eva' enthusiast's life for around 20 minutes.
BBC BBC
So, with the fans in meltdown after 'that proposal', it was only natural for us to become a little curious about 'the woman' who wasn't 'THE woman' aka Drogheda's own Yasmine Akram.
Here are 7 things you may not have known about Sherlock's Irish lady:
1. If her face seems familiar it's because she's 'yer wan' from 'the thing'.
The stint on Sherlock is Yasmine's first big acting job but she has previously graced our TV screens in individual episodes of Peep Show (she was a nurse in the season 7 opener) and Love Is The Drug.
However, those who keep an eye on the stage and float in Irish theatre circles will probably know her best for her one woman show 10 Dates with Mad Mary, which went on to tour the country with Love/Hate's Caoilfhionn Dunne in the title role.
Calipo Theatre Company Calipo Theatre Company
2. Her 'family history' is fairly fascinating.
Herself and her Irish comedy pal Aisling Bea took the time to tell it in a rather creative way. We're guessing liberties were taken, just to spice things up a bit. As you do.
Nonnzer
3. She's been attempting to teach the UK a thing or two about Ireland on the radio.
Yasmine and Aisling have their own BBC Radio Four show, by the name of Irish Micks and Legends.
The pair bring the likes of Deirdre of The Sorrows and The Children of Lir into the 21st Century using a "concoction of thoroughly inappropriate modern-day metaphors and references to many of the ancient Irish stories."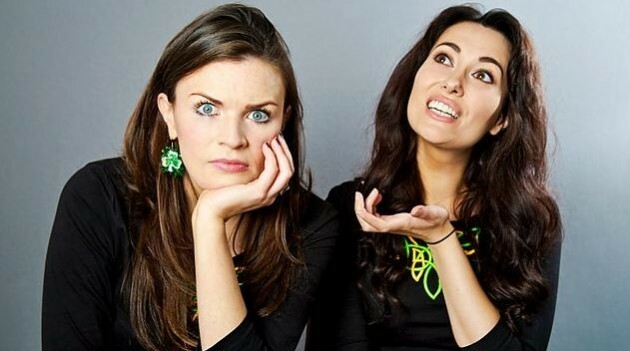 BBC BBC
4. Her mammy really wanted her to bring Benedict Cumberbatch home to meet the family.
Sure wouldn't we all love to have him over for a cup of tae and a hang sandwich?

5. She's given Benedict Cumberbatch a fairly high rating on the gob lobbing scale.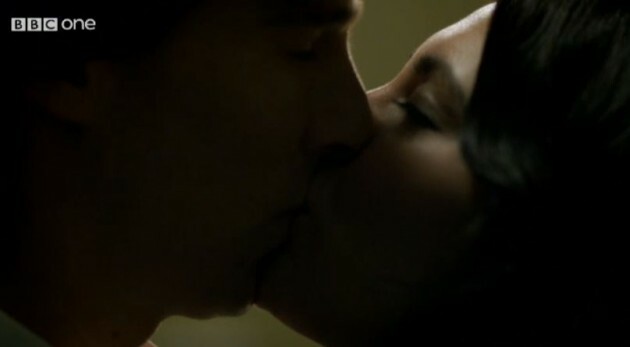 BBC BBC
"It was lovely and very soft" she said when speaking about their kiss to RadioTimes.com.
"He doesn't intimidate you: he was just kind and very generous". N'aww. No wonder he looks so pleased with himself.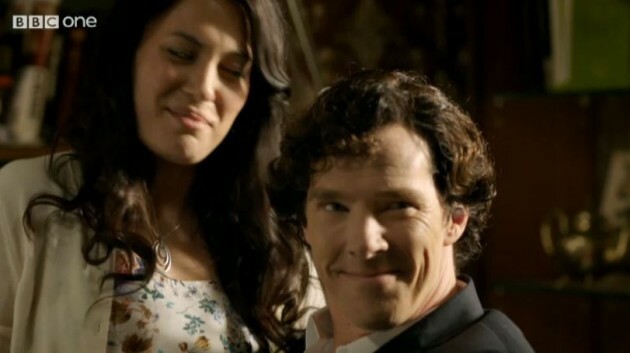 BBC BBC
6. She isn't quite sure how to handle all of the attention she's been getting.
She's been doing a fairly good job of it online so far though, displaying a decent sense of humour and exhibiting no notions about herself at all.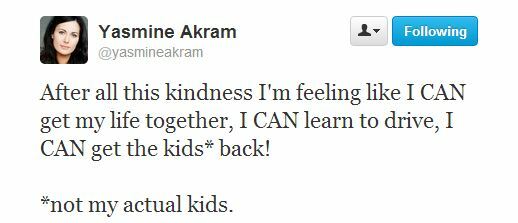 7. You're going to see a lot more of her on the telly rather soon.
Yasmine's secured a role on Sky 1′s Stella and will also be joining Katherine Lynch, Jennifer Maguire, Gary Cooke and The Fear's Hillary Rose in RTE's upcoming sitcom The Centre.
Sure we might see her sitting down for that interview on The One Show yet…
BBC BBC