BACK IN 2015, Donald Trump hosted Saturday Night Live, and Sia was booked as the show's musical guest.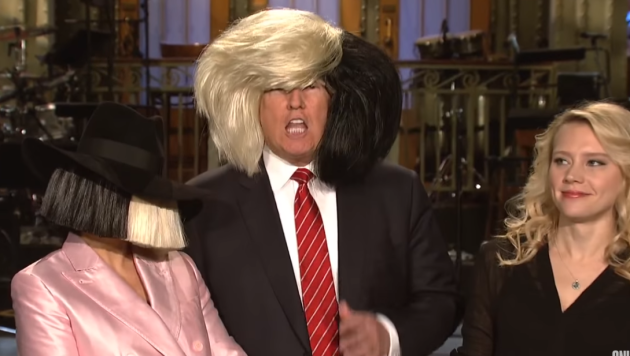 YouTube YouTube
After his presenting duties came to an end, Donald and his daughter, Ivanka, asked to get a photograph with the Australian performer.
But Sia wasn't on board.
DPA / PA Images DPA / PA Images / PA Images
In a recent interview with Rolling Stone, the Australian performer recalls the moment she refused to pose alongside the future President of the United States behind the scenes of the long-running show.
She told the publication that she said:
Actually, do you mind if we don't? I have a lot of queer and Mexican fans, and I don't want them to think that I support your views.
And surprising as it may seem, Trump apparently respected Sia's candour and was happy to make himself scarce.
It was as if he viewed me as protecting my brand. He respected that.
Grateful that he understood her position, Sia remembers thanking him before the stress of the moment got to her.
I was like, 'Thank you so much' and then I went into my dressing room and had crazy diarrhoea.
As you would.
DailyEdge is on Instagram!