EVERY WEEKDAY MORNING, DailyEdge.ie rounds up the best of the day's celebrity dirt – from the top to the very bottom.
#HEAVY SHELLING: Simon Cowell was left dripping yolk after being pelted with an entire six-pack of eggs during Britain's Got Talent at the weekend.
A young lady invaded the stage, hid in a cloud of dry ice, then chucked the chicken missiles at Cowell. She later said:
They were organic… from M&S.
Egg-hurler Natalie Holt – a backing viola player on the show – claimed she lobbed the eggs in protest at being made to mime playing her instrument. (The Sun)
But we think we've uncovered the real reason – Cowell's shocking anti-egg prejudice. He tweeted earlier on Saturday:

And his disgusting hate speech got 34,000 retweets. We can see why Natalie would be miffed on behalf of everyone who enjoys a nice omelette from time to time.
Here's the video:
YouTube/Britain's Got Talent
#BEING JOHN MALKOVICH: Professional sinister-looker John Malkovich saved a man's life. No biggie.
Tourist Jim Walpole, 77, slipped on a kerb in Toronto and was bleeding heavily from his neck – sparking fear he'd slashed an artery. But Jim was in luck, because who was having a casual smoke nearby… but one J. Malkovich.
The actor "took over just like a doctor," Jim's wife said. He applied pressure to stop bleeding and using his scarf to help stem the flow until paramedics arrived.
And then there was this soon-to-be-legendary exchange. Jim's wife said:
I asked, 'What's your name?' He said, 'John.'
Hero. (CBC News)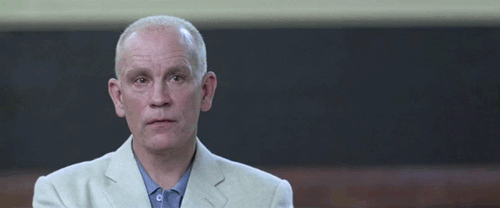 #TWERK TEAM: So Miley Cyrus went to a hip-hop show at the weekend. And she decided to share the stage with rapper Juicy J, in order to demonstrate the junk in her trunk.
Yes, Miley Cyrus twerked. Repeatedly.
She's the one in the Beetlejuice trousers:
YouTube/7000degreez
(You may remember she has previous in this department.)
#TONYS: The Tony Awards for Broadway theatre were last night. And Cyndi Lauper – CYNDI LAUPER – won one.
We want to be friends with Cyndi Lauper, please.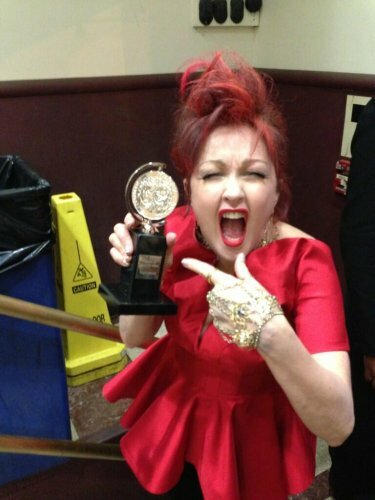 (The award was for Best Score, for Kinky Boots.) (Twitter/cyndilauper )
And the rest of the day's dirt…