IF YOU READ The Star newspaper today, you may have noticed a small article on page three about the singer Sinead O'Connor, who is reportedly teaching a yoga class in Dublin next month.
However the person teaching the class at The Yoga Lounge in Raheny on March 21 is not Sinead O'Connor the controversial singer – but Sinead O'Connor, a Dublin-based yoga instructor with the same name. And she gets this all the time.
O'Connor told DailyEdge.ie that when she's out of the country, people approach her to ask if she IS Sinead O'Connor, then inquire if she and Other Sinead are related.
However, she says it's not often that it happens the other way round.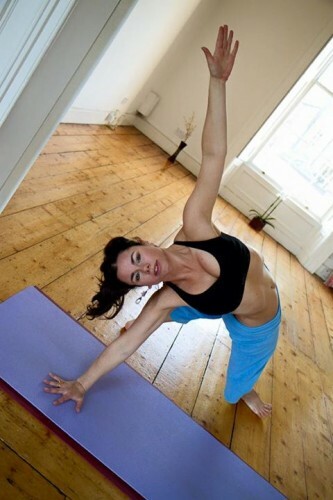 Facebook Facebook
"It's quite funny that she's been mistaken for me this time, I don't even look like her," O'Connor said.
"This is actually the second time this has happened this week," she continues. "I got a message from someone who wanted her to be their guest at an event. I emailed [Sinead's] manager about it!"
I taught yoga at the Body and Soul Festival last year, and all these groups of lads came over asking where Sinead O'Connor was. I was like, c'mon lads! Sinead O'Connor is not going to be teaching yoga in an open tent with no security!
"Getting [mistaken for Sinead O'Connor] from Irish people is strange," she said. "We are worlds apart from each other, in what we look like and what we do."
So, just to make that clear – if you turn up at The Yoga Lounge in Raheny on March 21, you will be getting Sinead O'Connor the yoga teacher, and NOT Sinead O'Connor the singer. Phew.