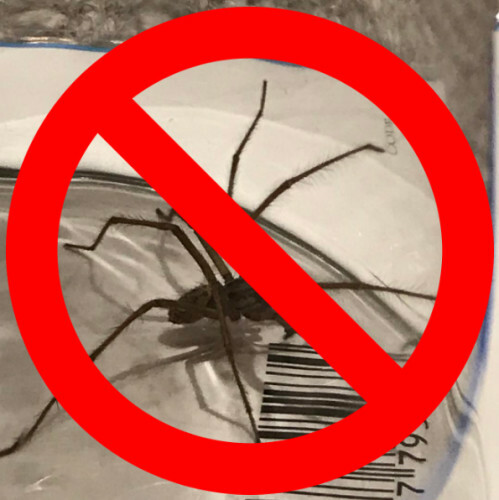 Instagram / camlake_canvas Instagram / camlake_canvas / camlake_canvas
IF YOU'VE BEEN on social media lately, you'll have seen them – the horrible pictures of massive, hairy spiders trapped under glass. Their captors implore you: Look at this beast! Isn't it strange and unusual?
Every autumn, we as a nation wonder if there are more spiders, and if they are getting bigger. And why are they coming in to our houses?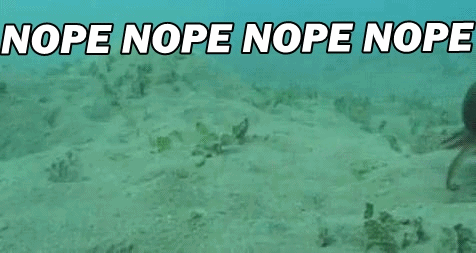 Giphy Giphy
As we have ascertained in previous years, they're not – baby spiders usually become adult spiders around this time of year, and they're coming in because they're wandering around anyway looking for potential mates.
Though it's nothing out of the ordinary, it's still an absolutely rotten time for spider-haters. But listen: You're not alone. We're all going through it right now.
You've gotten a few bad frights
Wikimedia Wikimedia
Big yokes scuttling out from under the bed. Fat little ones sitting on the sink. Terror after terror after terror.
So now you do a sweep of every room as you walk into it
Maybe we should all start shouting "CLEAR!" like we're on Criminal Minds or something. Just to let everybody know.
Every spider has a threat level
Getty Images / iStockphoto Getty Images / iStockphoto / iStockphoto
Low: Money spiders.
Moderate: The wispy ones that are all leg and no body.
Substantial: Any spider that is bigger than a 10c coin.
Severe: Any spider that is bigger than a €2 coin; any spider that is especially thick of leg and body.
You've spent a fair amount of time deciding whether to kill or simply evict an offending creature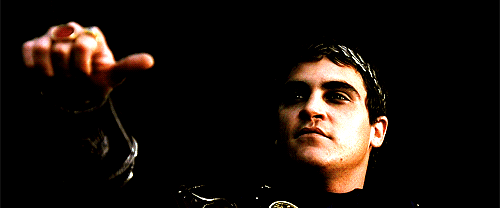 Giphy Giphy
We personally choose 'kill', but we know some people have morals and that.
Not to mention using a disgusting amount of toilet paper and/or kitchen roll
Anything to not actually have to touch them. Imagine!
But the best is when you can call someone else to do it for you
DAAAAAAAAD!
You live in fear of the time one gets away
As every spider-hater does. And when that time comes, you will not rest easy in your house ever again (or at least for a night or two).
And you can't help but suspect that the rest of them are plotting something
drawinghowtodraw.com drawinghowtodraw.com
They will avenge their fallen brethren someday. We don't know when, we don't know how, but hear this, spiders: We're on to you. And we'll have a shoe and a wad of toilet paper ready.
DailyEdge is on Instagram!