JUST STOP THE world and let us off. All of us.
The Irish Mirror reports this morning that '100 killer spiders', including deadly Black Widow and Funnel-Web spiders, were found in a house in Co Carlow.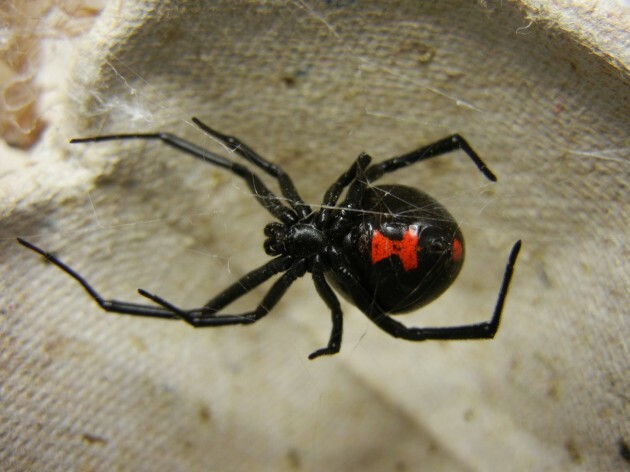 Wikipedia Commons Wikipedia Commons
This is not OK.
Thankfully, the deadliest spiders of the bunch have been destroyed by the National Exotic Animal Sanctuary – but still, the horror remains, as evidenced by some of today's news headlines.
From the Irish Mirror:


"Hell house". Damn right.
From the Sunday World:

Horrifying scenes.
Like a scene from a horror film, the walls were crawling with over 100 killer spiders and the floor was carpeted by a cyclone of venomous scorpions.
And the Malaysian Digest, which took a slightly more hysterical angle (if that was even possible).
Experts also discovered funnel web spiders and scorpions… A collector had bought them on the internet. But when his collection of killers got too much, he fled the property in County Carlow, Ireland.
Over on Twitter, people are going suitably daft. Of course they are. ONE HUNDRED SPIDERS.
Look lads, we really don't know what to say other than: Burn it all. Burn everything.