LOVE/HATE CREATOR Stuart Carolan has said there are no concrete plans for a sixth season of the hit show yet, but he knows they will be able to go on without Nidge.
In an interview with student website Campus.ie, Carolan said it's "too early" to make a decision on a sixth series – he admitted that all his focus had been "to get through to Sunday", when the season five finale was finally aired.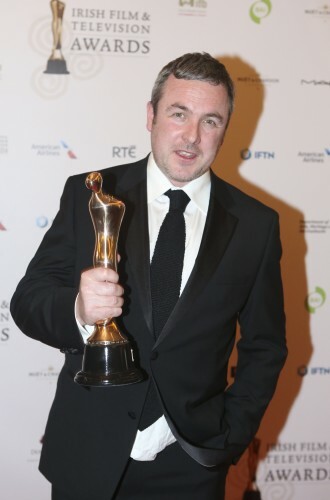 Sam Boal / Photocall Ireland Sam Boal / Photocall Ireland / Photocall Ireland
However he said the show can easily go on without Nidge, as it has done when big characters have been killed off in the past:
We've always lost big characters. It's happened all the way through. We've lost Darren, John Boy. Every time we lose somebody that big, it's difficult, but we're without Darren for two series now.
But he is still full of praise for Tom Vaughan Lawlor, who he says is an "instinctive" actor that "inhabited" the character of Nidge for the five years he played him.
Bernard Walsh / RTÉ Bernard Walsh / RTÉ / RTÉ
Carolan revealed that the final scene of the last episode (Nidge's murder) was his favourite of the series, but logistically, it was one of the more difficult scenes to film.
There were so many elements to get right, security, blocking off the roads – really anything could have happened to upset the day, if it was raining or if photographers turned up.
"[The scene] is very, very powerful, like even when you're looking at Warren looking out the window. Everything was perfect."