WE'VE ALL BEEN to some bad parties – but this one took quite the turn indeed.
A Sweet 16 birthday party in Levittown, Pennsylvania was ruined after a plane dropped human feces all over the family's back garden. Ew.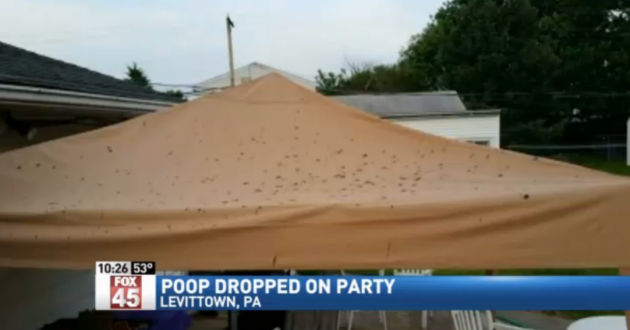 ABC22 ABC22
According to Fox 29, around 40 people were at the party when the poo-fall occurred - guests were eating cake when they began hearing 'splat noises'.
One guest, Kristy Rogy, had a very practical reaction:
We just got done with the cake. Thank God we took the cake back in.
"It was brown, it was everywhere, it got on everything," she added.
Giphy Giphy
Luckily for the partygoers, the mess mostly landed on a canopy the family had bought hours before to shield everyone from the elements.
The Federal Aviation Admission have said they will be investigating how exactly this came to be – all airplanes are required to dispose of waste at airports.