DRY JANUARY IS almost at its end, and you're probably itching to get back out on the town.
But did you know you can have all the fun of doing a Jagerbomb…without doing a Jagerbomb?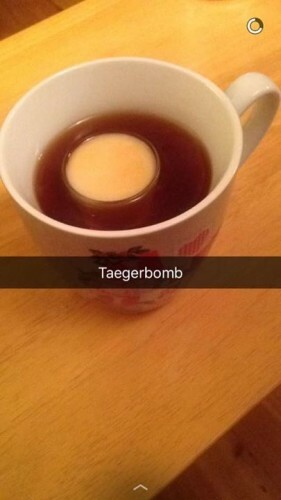 Facebook / Spin 1038 Facebook / Spin 1038 / Spin 1038
Teagerbombs (or Taegerbombs) are an ideal way to replicate a night out in the comfort of your own home – simply drop a small jug or shot glass of milk into your freshly-brewed tea and knock it back like the legend you are.
Evidence of this tea-drinking method stretches back to 2013, when this photo started doing the rounds:
Soon more and more people began to seek the thrill of the Teagerbomb.
We might go mad and have a few Taegerbombs this evening. Aren't we awful bold?
H/T Spin 1038