1. Okay, let's start with the first episode. Did Jody's moment with all the gals being lovely to her make you cry?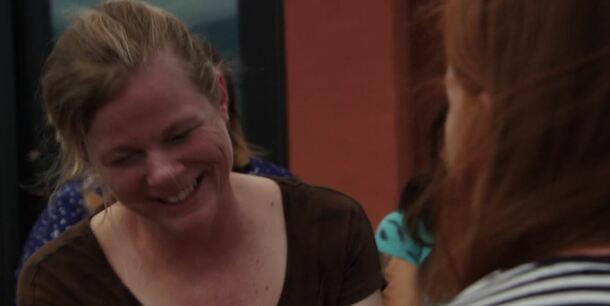 Netflix
A tear may have run down my cheek.
Almost cried, but managed to hold it in.


2. Did this father-son moment in the second episode of season three elicit a tear from you?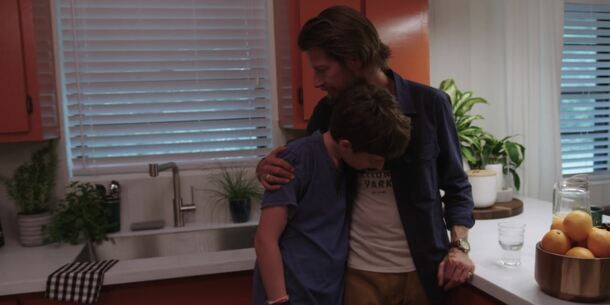 Netflix
Almost, but I managed to hold it in.
I didn't find this sad at all.


3. What about when Mary got her new teeth?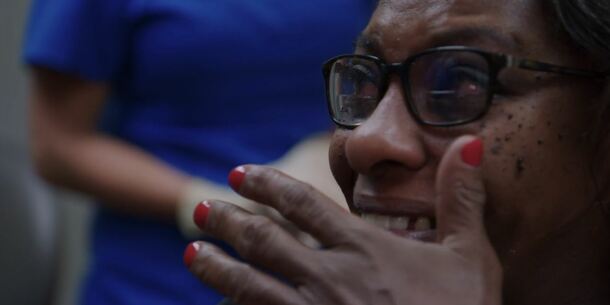 Netflix
Okay, this REALLY set me off.
I shed a tear or two, yeah.
I almost cried, but managed to hold it in.
This didn't affect me at all, either. I'm starting to think I'm a sociopath.


4. Did you cry at ANY stage during the episode about Jess, the young lesbian disowned by her adoptive family.
Netflix
I was overwhelmed with emotion once or twice during this episode, so some tears were shed.
I almost cried, but managed to hold it in.
Nope, didn't upset me at all.


5. Okay, when the Elrod family got their toybox with the mother's message to "Be nice to your brother :)" engraved in it, did you cry?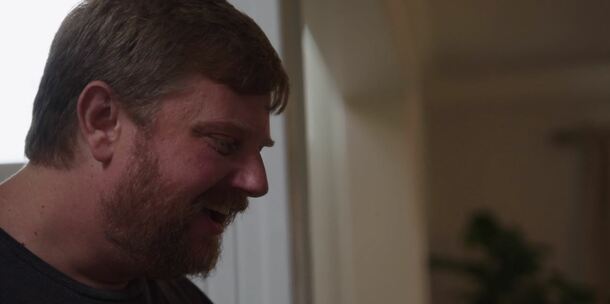 Netflix
This actually destroyed me. I cried so much at this part.
Oh, it was definitely the saddest moment of the series, so a couple of tears were shed.
I managed to hold it together but I had a real lump in my throat.
I can see *why* it was sad, but it didn't make me cry.


6. Did you cry when you saw Thomas turn his life around?
Netflix
Yeah, this one really upset me.
Almost - but I managed to hold it in.
I actually thought this was a really uplifting and wholesome episode. Enjoyed it a lot, without feeling the need to cry.
I thought this episode was boring.


7. When this guy began to choke up while he was telling his friends and family how much they meant to him at his baby shower... Did you cry?
Netflix
I cried a lot at this. You could tell how hard it was for him to talk about his struggle with depression, and that's not an easy thing to do.
Tears were definitely streaming down my face.
I managed to hold my tears in.
I didn't find this bit sad at all. Answer all the questions to see your result!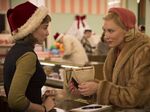 Netflix
You scored out of !
Carol
You're definitely not the most emotional person when it comes to TV-watching. You can be controlled, and hold those tears back when you're in company, but we're willing to bet that you allocate some alone time to ugly-crying, when nobody is around to see you with your guard down. Carol is the perfect film for that.
Netflix
You scored out of !
Bridge to Terabithia
Okay, this is a kids film, but you shouldn't show it to any child unless you want them to be absolutely shook from the heartbreaking plot twist that comes halfway through the film for the rest of their lives. It was released in 2007, and we're still reeling from it 12 years later. Proceed with caution.
Netflix
You scored out of !
Million Dollar Baby
You might be aware of the 2004 sports drama starring Hilary Swank and Clint Eastwood, but did you know that it's not just your typical sports film? This has a really upsetting third act, and you probably won't be able to hold those tears in anymore.
BBC
You scored out of !
The Royle Family: The Queen of Sheba
You're clearly not very easily upset, so we're not even going to give you a film. We're going to give you the hour-long Royle Family special, The Queen of Sheba. The length makes it pretty much a film, compared to regular episodes. Regardless of whether or not you have ever watched an episode of The Royle Family before, this is guaranteed to destroy you. Since its release, it has been hailed as one of the best episodes of any TV show, ever. Lovely, but truly harrowing.
DailyEdge is on Instagram!