ANYONE WHO IS watching The Voice of Ireland will tell you that the back and forth between Bressie and Kian is one of the best bits.
They basically sit there slagging each other off like a pair of old biddies and we love it.
In fact a good double act has always been a big part of Irish pop culture. We've rounded up some of our faves below
1. Derek Davis and Thelma Mansfield
Never mind The Afternoon Show, Today or whatever the current daytime show is the ultimate RTE daytime chat show will always be Live at 3.
Part of the show's magic was the combined power of Thelma Mansfield and Derek Davis on screen. The pair oozed effortless glamour and style. Seriously, have a look at this: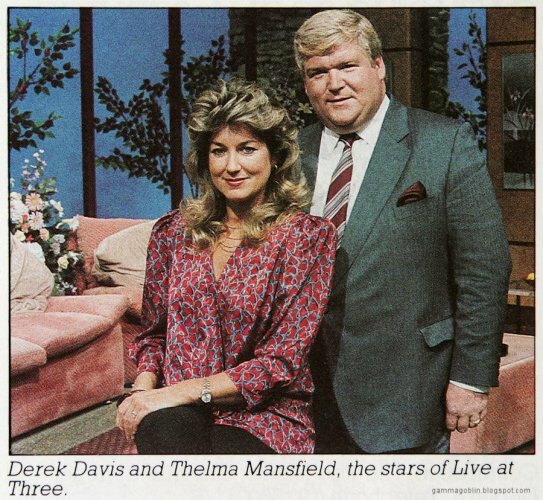 Image: GammaGoblin.Blogspot.com
2. Gay Byrne and Dustin
Dustin appearing on The Toy Show is of course, the best bit every time.
But it was when Gay was still running the show that we got to see this pair in action.
We still think there's mileage in a Dustin / Gay buddy movie. Like Lethal Weapon but better.
Windmilllanepost / YouTube
3. Brian O'Driscoll and Gordon D'arcy
This pair have been playing rugby together and doing Ireland proud for years and even a non sports fan would have to admit they're a terrific duo.
They have each other to rely on during the good times: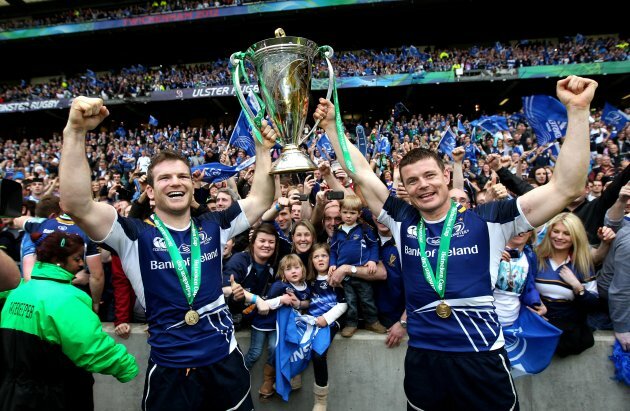 David Davies/PA Archive/Press Association Images
And they love to make each other smile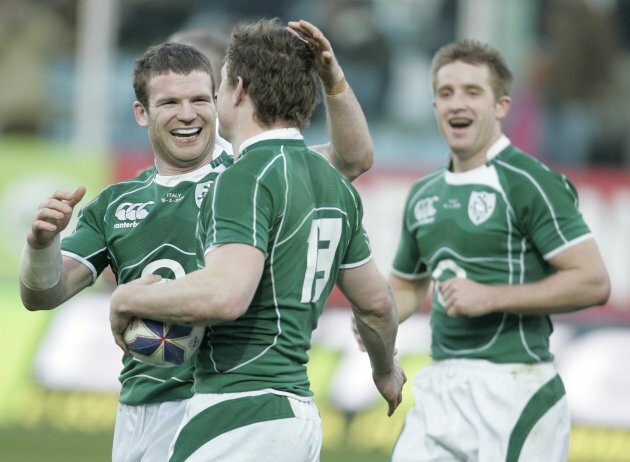 GREGORIO BORGIA/AP/Press Association Images
4. Lisa Murphy and Jo Jordan
They may be a new addition but the antics of this pair on reality series Dublin Wives are hilarious.
Whether it's planning the launch of a makeup line or just revealing that they are besties on the cover of VIP magazine:
5. Ted & Dougal
Father Ted remains the best sitcom about Ireland ever and Ted and Dougal's buddy act is still unbeatable.
FatherTedChannel / YouTube
6. Podge & Rodge
They went from creeping out kids on the Den to their own talk show that became a huge hit.
The creepy brothers made a mark with lewd humour and a gift for making a variety of Z-List celebrities uncomfortable.
bunnyireland / YouTube
7. Jedward
First we hated them, then we loved them, and now we accept that they'll never really leave.
Whether or not you're a certified Jedmaniac you can't deny that in terms of Irish duos they're one of our biggest.
They do everything together. Everything.
They enjoy a broad range of activities including kissing sports trophies: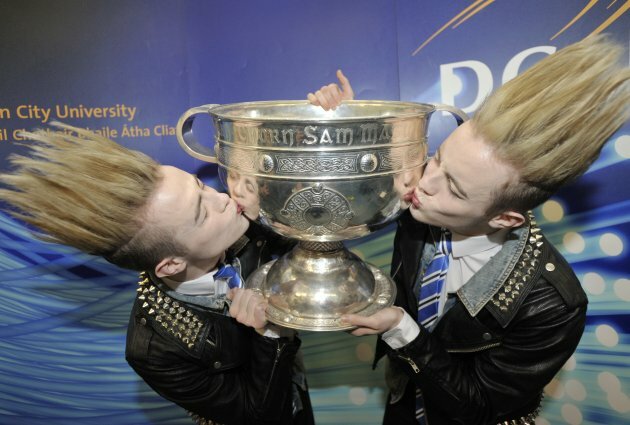 Sasko Lazarov/Photocallireland
Play fighting: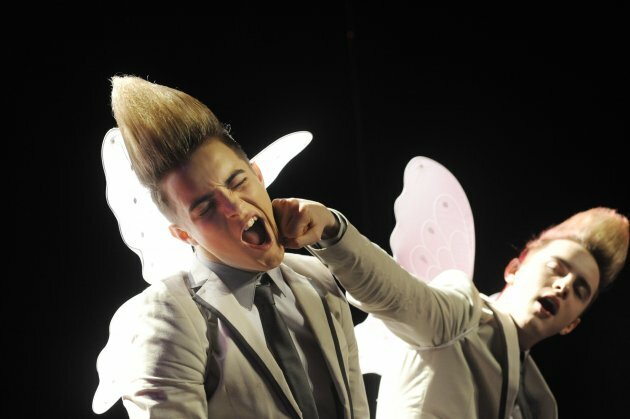 Sasko Lazarov/Photocall Ireland
and of course power jumping:
Laura Hutton/Photocall Ireland
8. Grainne and Sile Seoige
In many ways they are a bit like the Irish version of the Olsen Twins. Except more glamorous, a bit more grounded and y'know, not actually twins.
They are sisters though and between them have an impressive presence on the Irish media landscape.
And of course they united for the daytime chat show Seoige. Their combined glamour on screen together is truly wonderful.
CelebnGlam / YouTube
They even take time out of their busy schedule to phone friends and surf the worldwide web.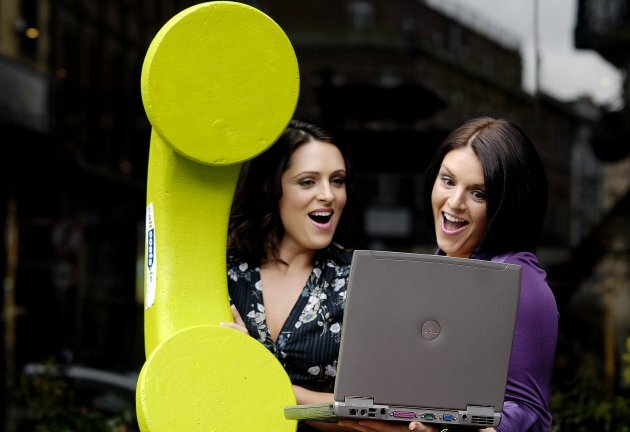 Graham Hughes/Photocall Ireland
9. Biddy and Miley
Not just a duo but a power couple, Biddy and Miley were the lynchpins of Glenroe, RTE's much loved rural based soap.
Never mind what went on between Miley and Fidelma, Miley and Bidey were the ultimate love connection and the kind of duo we need more of on Irish telly. Well, holy God.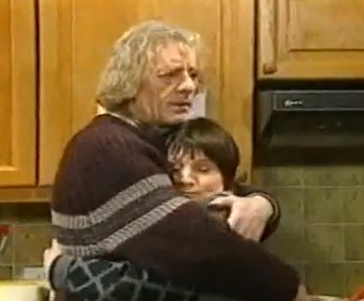 10. Zig and Zag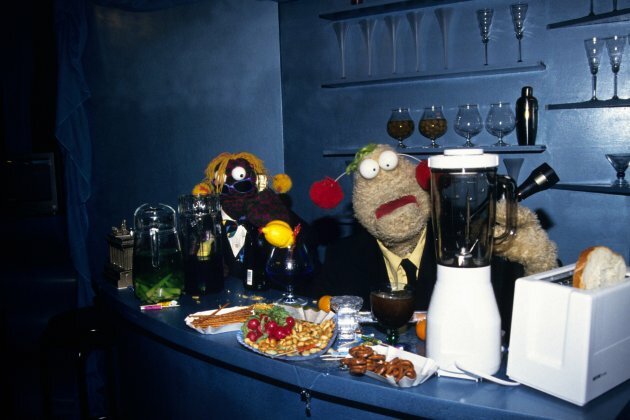 Duncan Raban/Duncan Raban/EMPICS Entertainment
Was our last entry really going to be anybody else?
As a double act they took over Irish kids' TV from The Den to their own books, comics and albums (remember?) before hopping over to conquer UK breakfast TV.
There are many, many, many amazing Zig and Zag moments. Like when they celebrated St Patrick's Day on The Den
Nick Tarleton / YouTube
Or when they interviewed every big star of the 1990s, like Geri Halliwell at the height of Spice Girls mania. She is properly flirty too.
doublezwynne / YouTube
And their 2Phat show was quite good. Especially when they did their pirate radio skit.
APintTurtle / YouTube