WE KNOW HOW you feel. The week looms ahead and you have a lot on your plate.
So do like we do here in TheJournal.ie HQ and get stuck into a serious debate on one of life's most pressing questions…
This week: Following a mini-debate in the comments section of last week's Burning Question* and suggestions of an urban/rural, Americanism/Hibernicism divide, some readers want this one put to the public vote:
Do you call an enclosed shelving space a…
A. 'Cupboard', or
(via moppet65535/Flickr.com)
B. 'Press'?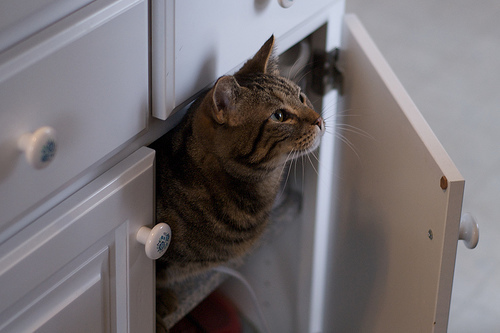 (via Pete Markham/Flickr.com)
What's it going to be?

Poll Results:
Can't we all just get along?
(437)
Disclaimer: When there is a hot water cylinder in aforementioned storage space, it is ALWAYS a hotpress. End of.