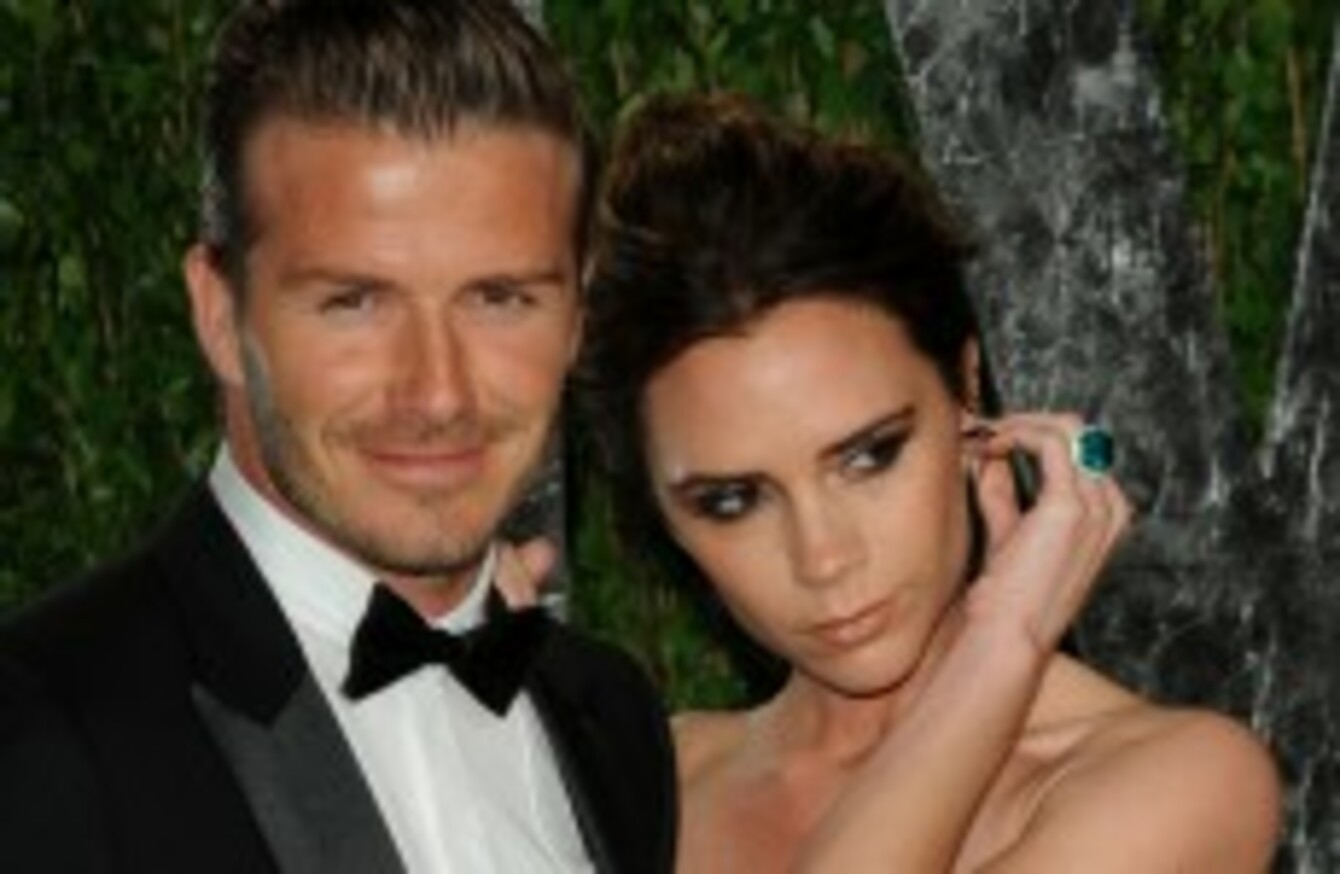 Image: Vince Flores/AFF/EMPICS Entertainment
Image: Vince Flores/AFF/EMPICS Entertainment
EVERY WEEKDAY MORNING, DailyEdge.ie rounds up the best of the day's celebrity dirt – from the top to the very bottom.
#POSHER AND BECKS:  According to researchers from Manchester University, David and Victoria Beckham's time in LA has resulted in them sounding 'posher'.
The linguistic students studied YouTube videos of the couple from before and after their move to America, and have concluded that the pair have changed their voices to sound fancier, innit.  (Mirror)
Remember when they were just two normal, slightly tacky, people?  Those were the days.
YouTube/soshesaid
#HATERS GONNA HATE:  Justin Bieber has responded to recent criticism as only Justin Bieber can.
By taking topless photos of himself in the mirror and then posting them to Instagram with ludicrous captions.
His fans have largely been supportive during this traumatic period for poor auld Biebs, but there are a few negative comments on the images.  This one in particular seems a little harsh.
Haters gonna hate, Justin.
#IT'S COACHELLA AND I'LL CRY IF I WANT TO:  Kristen Stewart cried at Coachella because Liberty Ross, the former wife of the director Kristen had an affair with, turned up beside her to watch a Jurassic 5 gig from the side of the stage.
Meanwhile, Kristen's boyfriend Robert Pattinson was only bleerin' delira, because he managed to grab Damon Albarn for a chat.  Apparently Rob had been trying to figure out ways to meet Damon from the moment he'd heard Blur were playing at the festival.
Rob even invited him to a party his friend was having the next day.  No word yet on Damon's reply but we'll keep you posted.  (The Sun)
Otherwise, it seems like they had fun over the weekend, even stopping to pose with fans.
And the rest of the day's dirt…