WITH ASHTON KUTCHER becoming the latest celebrity to flash his cash on a luxurious trip to space – what other ridiculous buys have the rich and famous splashed their cash on?
Not to rub it in – but here are seven big spenders who have nothing else to do with their cash:
1. Johnny Depp – Pirates of the Caribbean perhaps inspired this Hollywood star to buy his own exotic island. In 2004 Hello Magazine reported that it costs just $3.6 million (€2.7 million) to own your own private paradise.  It seems like a bargain compared to what some Dublin properties were selling for in the boom. The island, situated in in the Exuma Land and Sea Park in the Bahamas, is so remote Depp can only travel to it by seaplane or boat. Vanity Fair reports that Depp named the island's beaches after his children.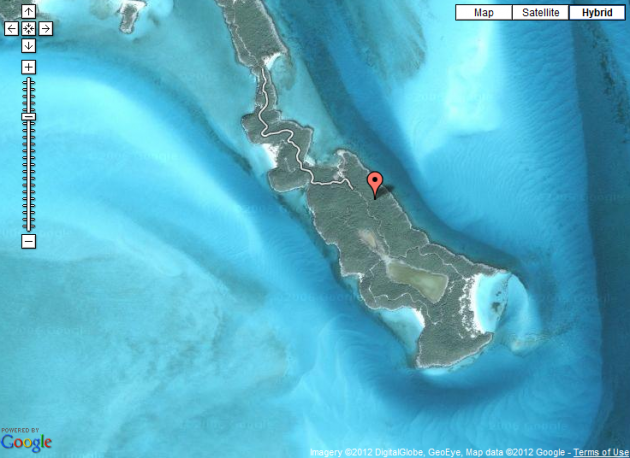 Johnny Depp's private island in the Bahamas.
(Via Google Maps)
2. John Travolta – If Johnny Depp needs a helping hand to get to his exotic island he could always ask Travolta to fly him there. Travolta, who is also a qualified pilot, no longer has to worry about the commute to the aiport as he has his own personal airport in his back garden. US Weekly states that the airport hangers cost $2.5 million (€1.9 million) and that the Florida home has a 7,500-foot runway. Travolta added that it was always his dream to have a plane in his backyard.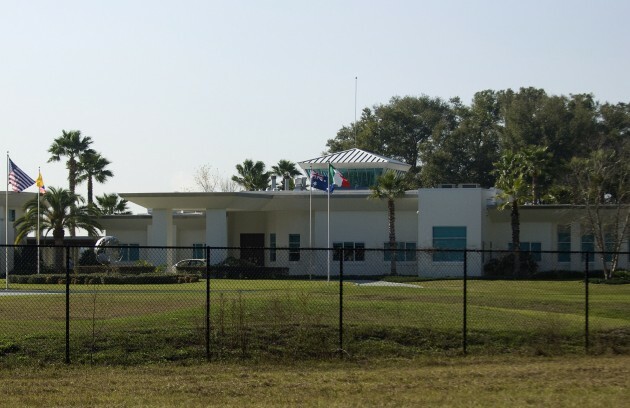 John Travolta's home at Jumbolair Aviation Estates in Florida.
(Phil Sandlin/AP/Press Association Images)
3. Angela Leong/Stanley Ho – The winning bid for – wait for it – a giant fungus came from Macau casino mogul Stanley Ho. He was bidding by phone via his partner Angela Leong. Reuters reports that the giant truffle which was dug up in Italy sold for an astonishing $330,000 (€248,000). Truffles can be quite rare and often very expensive. They are considered to be a luxurious item to use in cooking.
Hong Kong businessman Stanley Ho is seen celebrating in a video-connection from The Gran Lisboa Hotel in Macau, China, shorty after bidding the highest amount for an Italian white truffle.
(ANDREW MEDICHINI/AP/Press Association Images)
4. Suri Cruise – This lucky little girl was bought an $850 (€640) Ferragmao handbag by her parents Tom Cruise and Katie Holmes. US Weekly reports that the youngster hates jeans but prefers nice dresses.
5. P Diddy – This multi-millionaire music mogul reportedly spent over £33 million (€39.4 million) on a luxurious yacht to take him around the world. The Mirror reports that no expense was spared on this lavish yacht. The Harlem rapper has a 10-man crew on board, a stage and huge projector screen above the main party floor. Guests are also asked to remove their shoes before they walk onto the thick cream carpets.
6. Victoria Beckham – A woman synonymous with spending the cash, Victoria Beckham is reported to have spent over £21,995 (€26, 359) on her phone. What makes this phone so special is that it is gold-plated. The Gadget Magazine states that the phone was created by Stuart Hughes and is a 24-carat iPhone.
7. Kim Basinger -The Batman actress stumped up over $20 million to buy her own town. People Magazine reported that locals of the tiny Georgia town of Braselton were very nervous about their new owner. Basinger said she wanted to turn the town into a tourist attraction but she later had to sell the town. In 1993, five years after she and her partners bought the town, she sold it for $1 million and later declared bankruptcy.
florida-home

Ho

Johnnys-island

Big Spenders

Actor Johnny Depp at the film premiere of "Pirates of the Caribbean: Dead Man's Chest," at the Disneyland California. Depp has his own Caribbean island. (MATT SAYLES/AP/Press Association Images)

Big Spenders

American film star and pilot John Travolta waves from his airplane at Ciampino Airport in Rome.Travolta who is a frequent flyer also has his own airport at his Florida home. (PIER PAOLO CITO/AP/Press Association Images)

Big Spenders

Angela Leong, right, wife of Macau tycoon Stanley Ho, holding the 1.5kg white truffle, celebrates with Mainland China's actress Zhou Xun after won the bid for US$330,000 during an auction in 2007. (AP Photo/Ho Chon In)

Big Spenders

Young fashionista, Suri Cruise, who reportedly has a rather expensive purse for her age. (Cau-Guerin/ABACA USA/Empics Entertainment)

Big Spenders

Sean Combs showing off his 'bling' at the Academy Awards in 2005. (AP Photo/Chris Pizzello)

Big Spenders

Victoria Beckham - who reportedly has a solid gold mobile phone- lands at Heathrow Airport. (Steve Parsons/PA Archive/Press Association Images)

Big Spenders

Kim Basinger who bought her very own town only to have to sell it five years later. (Tammie Arroyo/UK Press/Press Association Images)