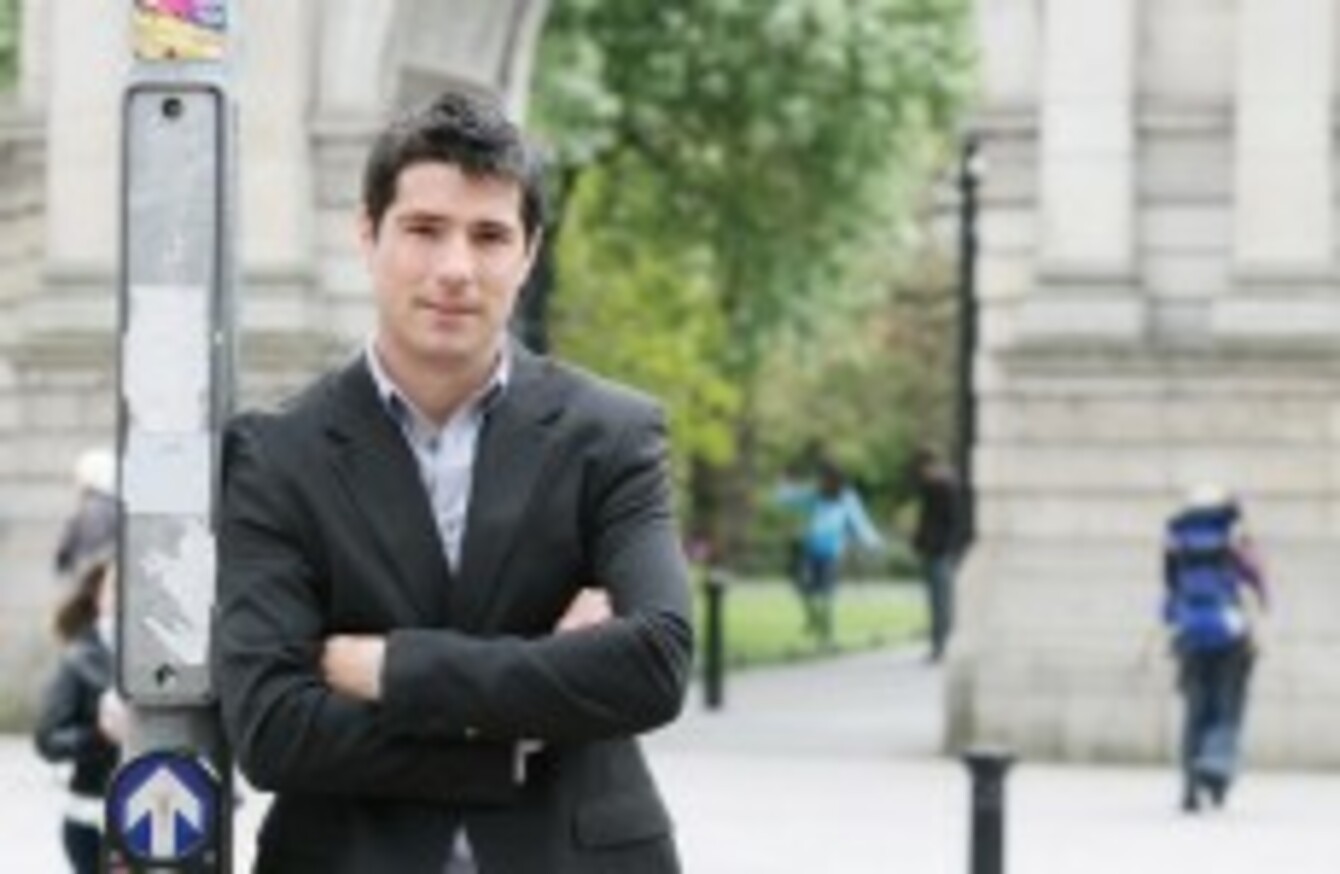 Image: James Horan/Photocall Ireland
Image: James Horan/Photocall Ireland
IS THE NEWS getting you down? Current affairs causing a frown? Satirical site The Mire has an alternative angle on the week's hot topics…
Bad banks and Nama in race to open childcare facilities
Monday, 7 August
The country's major banks and Nama are in a race to open creches after it emerged that people spend more on childcare than mortgages.
The financial sector's childcare model will run along the same lines as the high street banking model.
"Our creches will open 90 minutes after you go to work and will close two hours before you finish work," a banker/childminder said. "While you are on our premises you will feel slightly helpless and humiliated."
"Trust us with your children, we're no good with money," he added.
Lack of support for Quinn could indicate intelligent life on Mars
Tuesday, 8 August
The search for intelligent life on Mars has received a boost after finding no evidence of support for Seán Quinn there.
"The Curiosity rover has not found any protests in support of Seán Quinn, nor is there anyone willing to pay €1.65 billion on behalf of Quinn Insurance," a spokesman said.
He added that the rover had not come across any evidence of Mitt Romney fundraisers on the red planet. "This is very encouraging but it is too early to say that there is intelligent life on Mars."
Fuel vouchers offered for bringing gardaí to crime scenes
Wednesday, 9 August
A new crime fighting initiative will see members of the public in rural areas offered fuel vouchers for giving gardaí a lift to and from crime scenes.
The initiative comes after gardaí were discouraged from using their squad cars as a cost-cutting measure.
To qualify car drivers would have to cooperate fully with investigating gardaí.
"This would include waiting at the scene, bringing them home afterwards, fetching tea and ham sandwiches and placing bets for them on the Rose of Tralee competition," a garda spokesman said.
The Mire previously reported that gardaí had been forced to steal cars in order to pursue joyriders. "It wasn't ideal," the spokesman said.
Sect found living underground 'never' exposed to Craig Doyle
Thursday, 9 August
Seventy members of an Islamist sect found living underground in Roscommon have never been exposed to Craig Doyle.
An off-duty garda found the sect while illegally cutting turf.
"Exposure to Craig Doyle will have to be handled very sensitively," a psychologist said. "We don't want to blind them."
Asked if the sect would also have to be exposed to John Waters, Kevin Myers, Marty Morrissey, Peter Collins, Luke Ming Flanagan and Jedward the psychologist abandoned his profession and took his family to live underground.
UN Commission for Crying Out Loud says Katie Taylor is Irish
Friday, 10 August
The United Nations High Commission for Crying Out Loud has called on the British media to stop claiming Katie Taylor.
"You're upsetting the Irish and you're doing it deliberately. Stop it. Stop it now," a UNHCCOL spokesman said.
The spokesman said Irish people should rest assured that the world knows the Olympic champion boxer is Irish.
"You had a four times world champion training in a gym without a toilet," he said. "There's not too many places where that would happen."