1. How can you eat so much sugar in the mornings?
If it isn't cereal that would be more appropriate as a dessert, then it's rashers covered in maple syrup or porridge with butter in it.
2. What's wrong with a good old letterbox on your front door?
Why aren't you scared your neighbours are going to steal your post?
3. Why do you need a drive thru for everything?
A drive thru for coffee is a bit much. It's not that hard to park your car and run into a shop to get a drink. They even have drive through off licences.
PolishPossy / YouTube
4. Why do you always threaten to call your lawyer the minute a very minor incident happens
teofilo / Flickr teofilo / Flickr / Flickr
"You'll be hearing from my lawyer" is something practically no Irish person would ever say.
5. Why do American teenagers look so old?

MTV MTV
Made, the show on MTV, was always set in American high schools. The students were all sixteen, but almost always looked as if they would pass as twenty five years old.
6. Why can't you just have proper public toilets?
William Kern / YouTube
The gap between the door and the floor always looks like it's about 2 feet tall and they insist on having huge gaps between the door and the frame. Why even bother with the door?
7. Pharmaceutical TV ads
hockey14822 / YouTube
How do they sit there watching the TV list off every terrible side effect possible and not get uncomfortable?
8. Americans can't possibly enjoy their chocolate that much
Since they bought Cadbury's our chocolate seems to stray a little bit further from the light each day too.
9. Everything about Thanksgiving is ridiculous 
This is an actual holiday to celebrate killing natives. Why do you need so much food? Why do you go so over the top with Thanksgiving sales the next week?
10. What's wrong with using a bin?
 11. Is it really necessary to clap at the end of a film? Who are you clapping to?
 12. Why does it seem like a lot of Americans truly take pride in destroying the environment?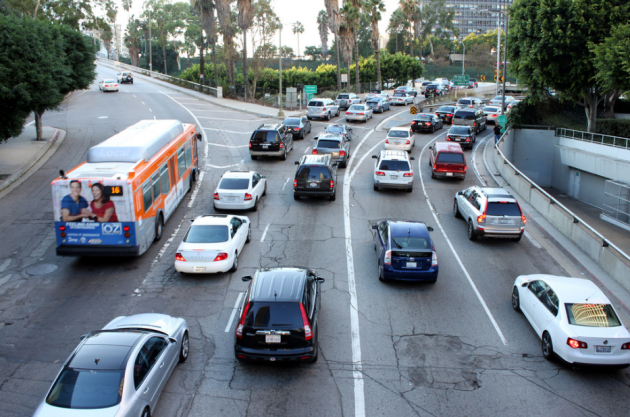 Prayitno / Flickr Prayitno / Flickr / Flickr
Do you really need such big cars? What would they say if they saw a 1999 Nissan Micra?
13.  How do you take yourselves seriously giving your children such weird names?
Nameberry Nameberry
The fact that there is a man in the world called Channing Tatum is enough evidence.
14. Promprosals
Jonathan Estrada / YouTube
Scarlet is the only word for this.
15. Going to prom sober
https://www.facebook.com/jayturnupvideos/videos/1726186497651053/
How do they cope with all of that dancing and cringey stuff when they are stone cold sober?
16. America's obsession with wearing shoes like this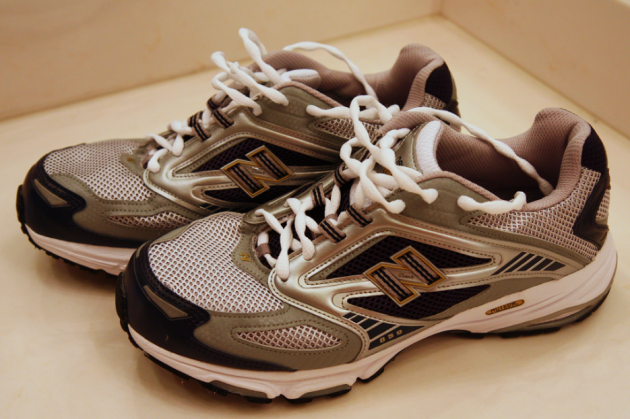 MRTinDC / Flickr MRTinDC / Flickr / Flickr
17. And flip flops with cargo shorts
Wouter Van Erve / Flickr Wouter Van Erve / Flickr / Flickr
But even more frustratingly, flip flops with jeans.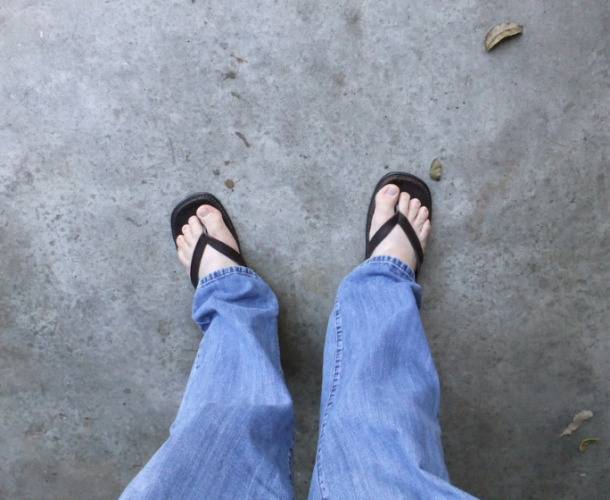 robertstinnett / Flickr robertstinnett / Flickr / Flickr
 18. Why you insist on using a cup as a measurement
Gerrilynn Nunley / Flickr Gerrilynn Nunley / Flickr / Flickr
Do you realise that cups vary greatly in size?
19. The obsession with UFOs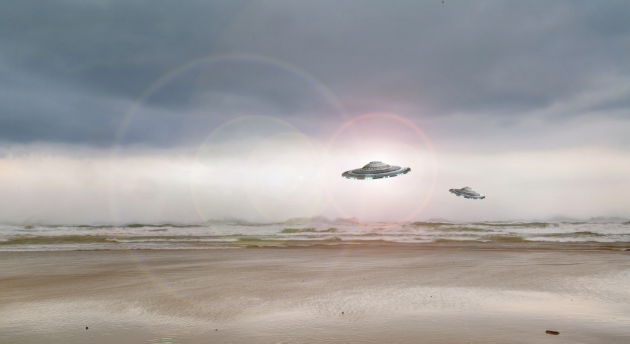 maxime raynal / Flickr maxime raynal / Flickr / Flickr
 20. The fact that too many Americans seem to be willing to do ridiculous dares and eat very dangerous things
The ShoeNice / YouTube
 21. Red cups at parties
I know there was a stage in 2011 where these became pretty popular in Ireland, but they were too expensive to ever become sustainable. Realistically the only reason American's can afford to drink from red cups is because they wait until they're old enough to get a mortgage to start drinking.
22. How they feel comfortable with people open carrying guns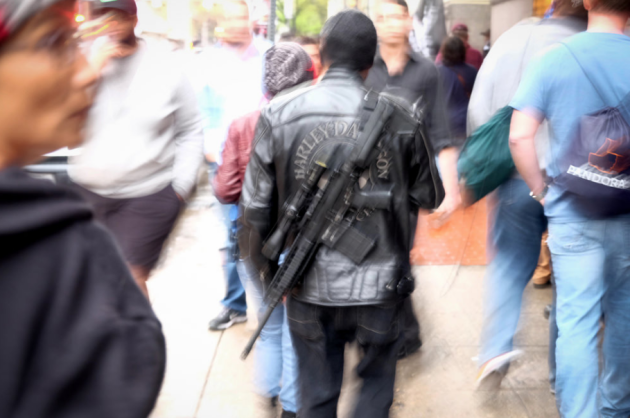 Lars Plougmann / Flickr Lars Plougmann / Flickr / Flickr
How is this legal?
23. Why do so many Americans marry when they're really young?
FromSandToGlass / Flickr FromSandToGlass / Flickr / Flickr
24. The state of rashers in America
 25. What the hell is meat loaf?
DailyEdge is on Snapchat! Tap the button below to add!