IT'S FRIDAY, THE perfect excuse to pig out. Pizza, Chinese, Maccers…all with a side order of the guilt.
If it makes you feel any better, you could be eating The Kraken, a burger containing 20 patties and 36 toppings including sausage, bacon, chicken, cheese and eggs.
How much for the pleasure of this leaning heart attack tower? $38, or €28.50 to me and you. Not bad.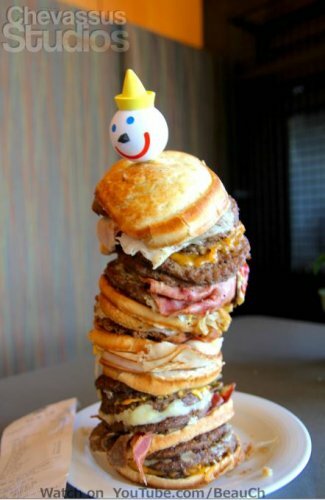 The real expense here though, is your health and waistline. The farm-in-a-bun clocks a whopping 9,044 calories, that's 4.5 days worth for an average human.
Viral film-maker Beau Chevassus from Washington filmed the whole process of making the burger, from order to completion.
He ordered the mountain of meat at American fastfood restaurant Jack In the Box with very specific instructions to ensure that they didn't try con him off with 20 separate burgers rather than stacking them high. The employees were practically delighted to adhere to his request, as you do.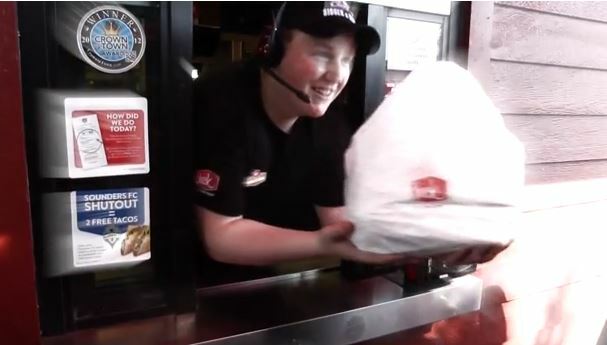 The burger was so large and heavy that it had to be handed to him horizontally through the window.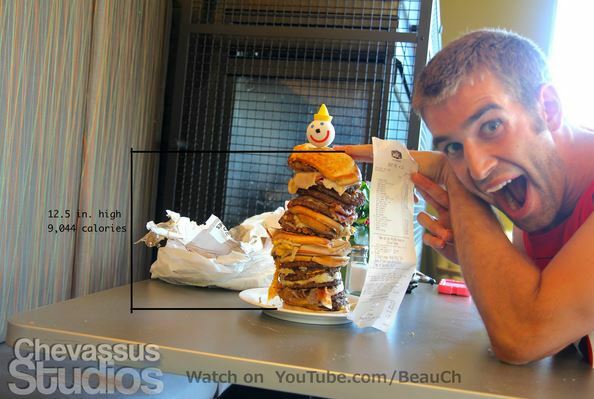 Unsurprisingly, Chevassus was unable to eat the whole thing in one sitting.
Watch him making the order here:

Youtube/beauch