THINK YOU'VE GOT a binge-watching problem? Here's a way to find out – just add up how much time you've spent watching your favourite TV shows using this potentially life-ruining website.
Tii.me asks you to input the names of your favourite TV shows and the number of seasons you've watched. Then it adds up all the days, hours, and minutes you've spent sat on your behind, glued to the telly.
Here's the total amount of time wasted on just some of the TV shows the DailyEdge.ie team have watched: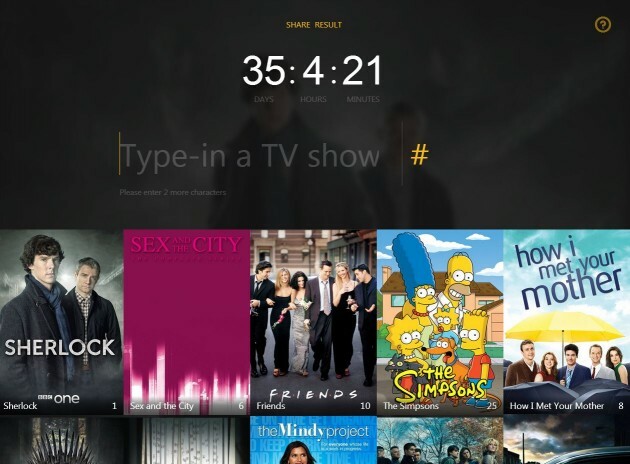 The only thing is, for some of the newer shows it doesn't include the latest season. Meaning you've spent even MORE time in front of the TV than you thought.
Who needs fresh air anyway?
via Buzzfeed