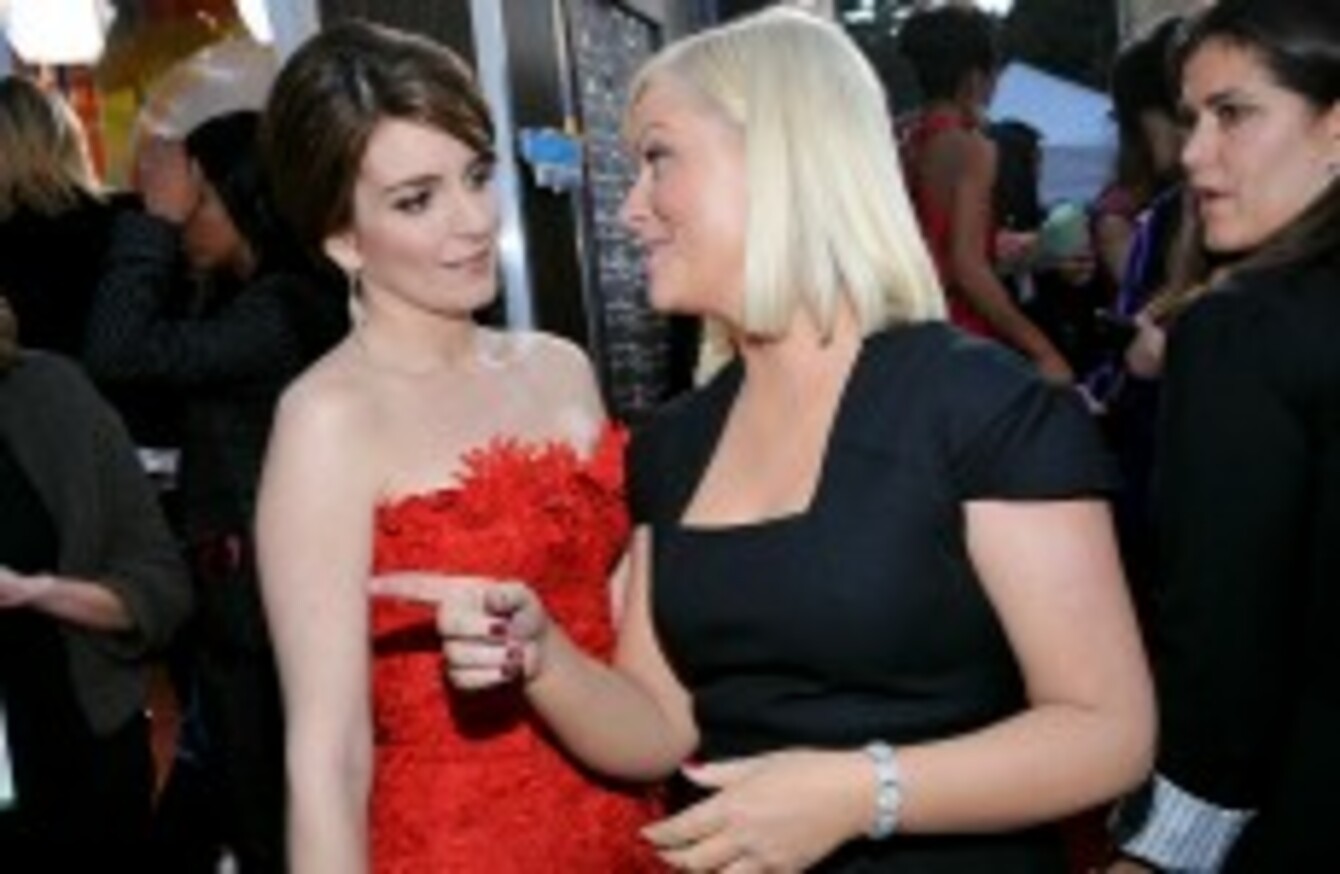 Image: Vince Bucci/AP/Press Association Image
Image: Vince Bucci/AP/Press Association Image
IT'S LIKE A Mean Girls dream come true.
Tina Fey and Amy Poehler have been announced as the co-hosts of the 70th annual Golden Globes on 13 January 2013.
Entertainment Weekly reports that their 'chemistry, spontaneity and glamour' landed them the job.
Here's a few reasons why we'll be tuning in to the broadcast in January:
1. Amy Poehler steals the show at any awards event she's involved in:
YouTube/DailySportsTube
2. And so does Tina Fey
YouTube/Rockin4Shred
3. Here they are doing the Kevin G rap from Mean Girls with Lindsay Lohan:
YouTube/JamesChang
4. This scene featuring Amy Poehler from Parks and Recreation.
5. Tina Fey might make fun of some celebs' names, like in this scene from 30 Rock:
YouTube/SirTylerTarver
6. The pair of them as Sarah Palin and Hillary Clinton.
7. They interview each other:
YouTube/MoviefoneVideo