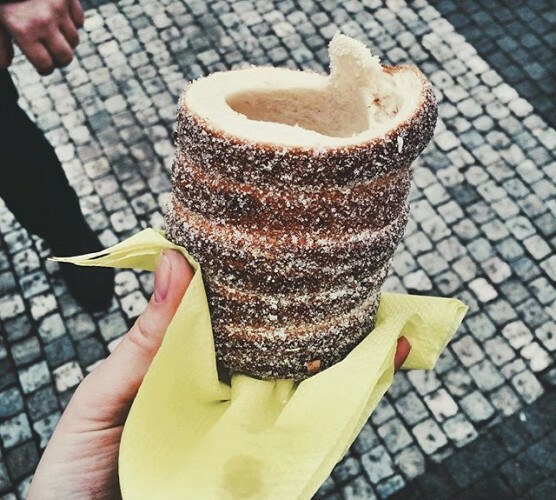 Instagram / mrbrownstoneeeee Instagram / mrbrownstoneeeee / mrbrownstoneeeee
WE LOVE ICE cream. We love pastries. So naturally, when you put the two together, they make the foodstuff of our dreams.
Trdelníks (or chimney cakes) are a traditional Czech pastry, shaped like a cylinder and rolled in cinnamon, nuts or sugar for flavour.
Sometimes the insides are coated with chocolate, like this:
Trdelníks are already pretty amazing-looking, but one bright spark decided to make them cone-shaped and fill them with ice cream for the most decadent 99 ever.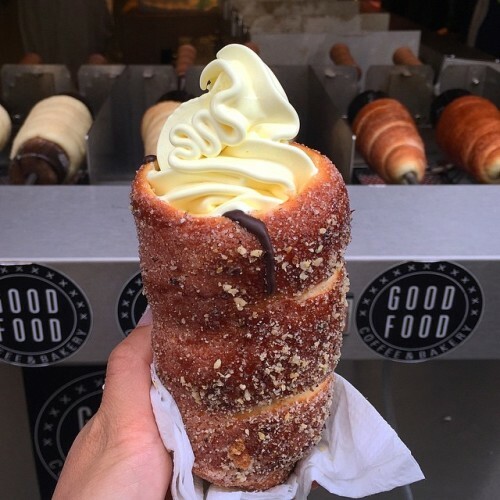 Instagram / breadbunnie Instagram / breadbunnie / breadbunnie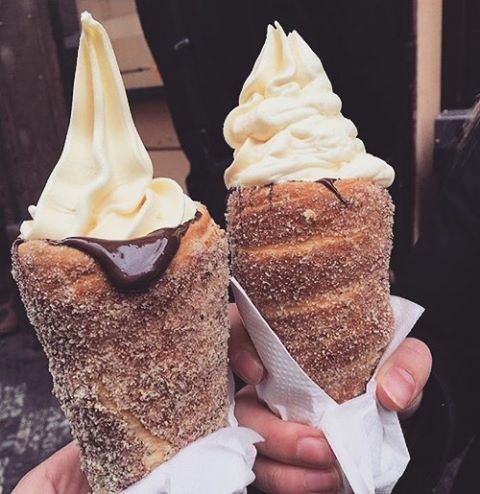 Instagram / theworldfullofbeauty Instagram / theworldfullofbeauty / theworldfullofbeauty
Instagram / ajmissindependent Instagram / ajmissindependent / ajmissindependent
Delish. *hops on the next Ryanair flight to Prague*
DailyEdge is on Snapchat! Tap the button below to add!