HERE'S TO THE unsung Irish heroes of 2016. You're all fantastic.
1. The Cavan twins from Gogglebox Ireland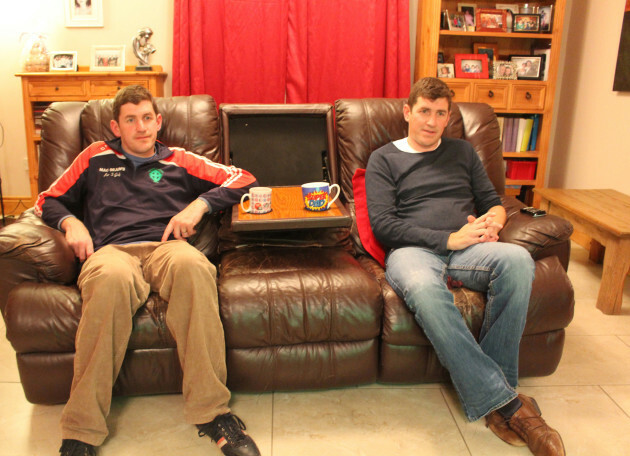 TV3 TV3
Neal and Fergal Tully from Cavan brought joy to the nation every week with their country sensibilities, dry sense of humour, and excellent one-liners. Go on the lads.
2. This busker in Dublin who jammed with a little girl with autism
https://www.facebook.com/christine.jordan.779857/videos/1786000575002425/
Can't see the video? Click here.
Seven-year-old Kelly Jordan ran over to Jeremy Hickey of the band RSAG while he was busking in Dublin in November and started "playing his drums like bongos", but he just gave her another drumstick and let her play along.
"It meant so much to me that for once I didn't need to say 'Oh I'm sorry, she has autism'", mum Christine told DailyEdge.ie. "Everybody just saw a little girl having fun."
3. This Dublin mam who was not going to take this casual slight lying down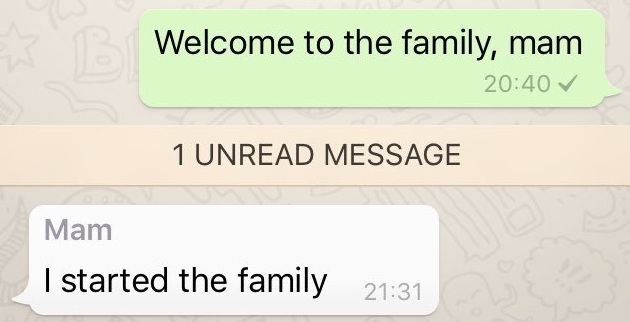 Twitter / @davemcginn_ie Twitter / @davemcginn_ie / @davemcginn_ie
Four words. That's all it took.
4. The Kilkenny fan who consoled the Waterford hurler after the All Ireland semi-final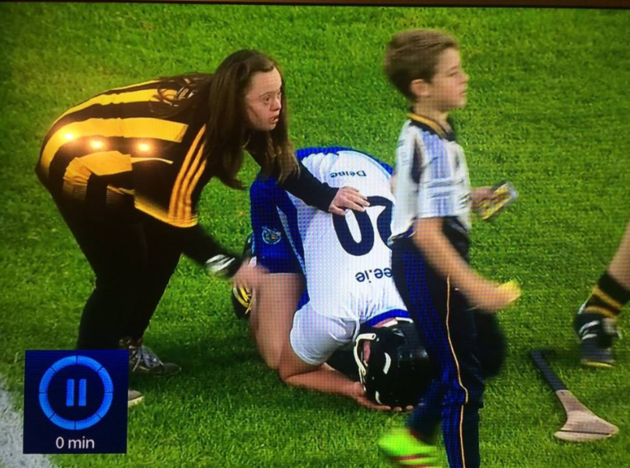 The42.ie The42.ie
After Kilkenny beat Waterford in the All-Ireland semi-final replay in August, 17-year-old Cats fan Jennifer Malone ran over to comfort distraught Déise hurler Pauric Mahony.
As a thank you for the support, Mahony sent her a signed jersey and a hurl – and the two were reunited at the Star GAA Awards in November:
5. The kayaker who saved this Tipperary pup after it fell in the river Suir
https://www.facebook.com/dave.messinger.50/videos/10209213532289237/
Can't see the video? Click here.
Daisy the puppy was out walking with her family when she slipped into the River Suir and was swept downstream – but with the help of a nearby kayaker, they were able to get her back to shore. Yay!
6. The boy from Swords who trolled his sister by wearing her Communion outfit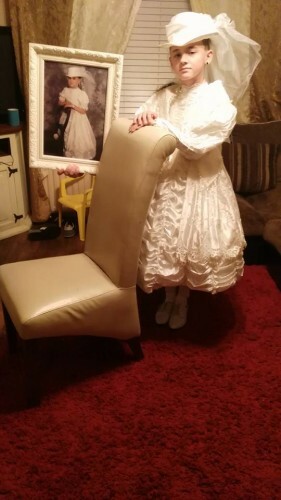 Facebook / Karlann Hall Facebook / Karlann Hall / Karlann Hall
Stuck for a Halloween costume, ten-year-old Kyle Hall from Swords went up to the attic grabbed his older sister Karlann's Communion dress, and went off to school in it.
Before he left, he took the time to perfectly recreate her Communion photo, down to the random chair in the shot. Expert trolling.
7. The Laois gal who left her debs to play a GAA match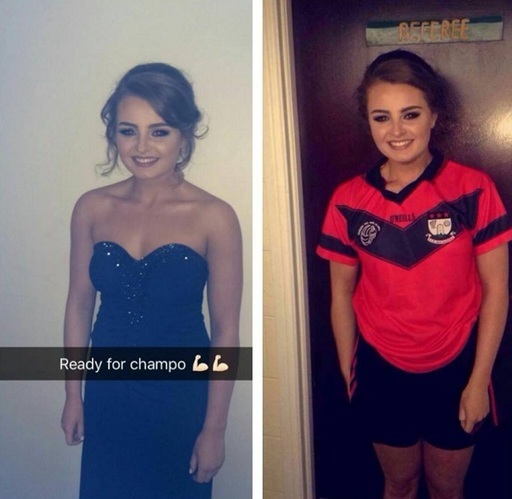 Facebook / Shanahoe Ladies Football Facebook / Shanahoe Ladies Football / Shanahoe Ladies Football
Emma Finlay plays corner back for the Shanahoe Ladies Football team in Laois, but a championship final match clashed with her debs. So what did she do?
"I left the Debs at 6pm and was back for 11pm. The club comes first and I'd do it again if I had to," she told us. Legend.
8. The Mayo taxi driver who offers free lifts to Leaving Cert students on results night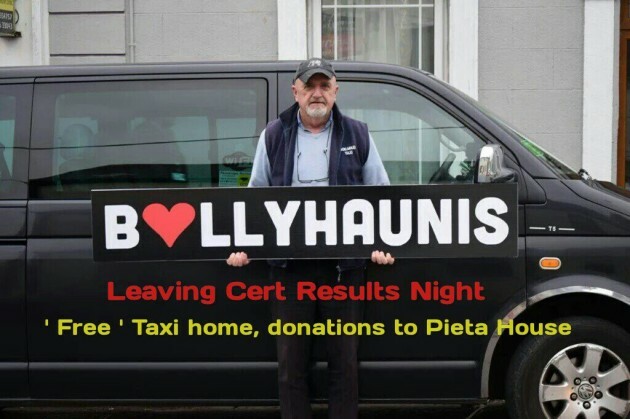 Twitter / @joemaxitaxi Twitter / @joemaxitaxi / @joemaxitaxi
For three years now, Joe Freeley (AKA Joe Maxi Taxis) from Ballyhaunis, Co Mayo has provided a way for students to get home safely after results night – instead of a fare, he asks them to donate to Pieta House. He said he got calls from across Connacht this year:
The kids were giving generously each time. Sometimes young people can get bad press but last night, they were a pleasure to transport. I only have good things to say about them.
9. The gas tickets who set up the Mass Facebook event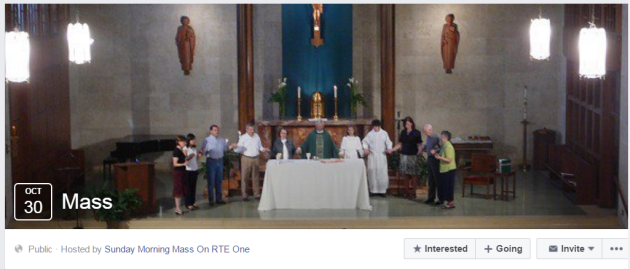 Facebook / Mass Facebook / Mass / Mass
A simple event page started a flood of excellent Mass-themed jokes and memes that took over Facebook and lifted us all, if only for a little while.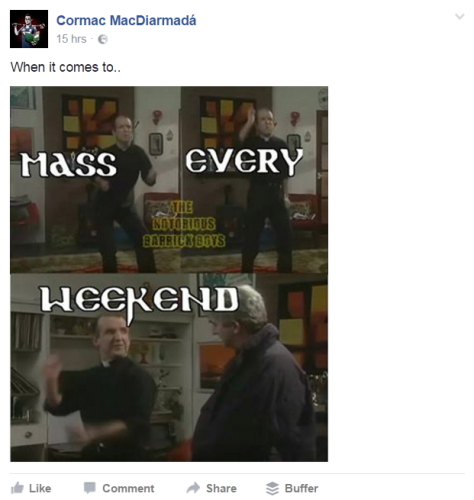 After one user asked everyone who clicked 'attending' to donate to Pieta House, the charity reported a significant rise in text donations to the tune of €5000. Sounders.
10. The two lads behind the excellent Adele medley that took over the world
GLENN & RONAN / YouTube
Ronan Scolard and Glenn Murphy ended up performing for Adele herself at her 3Arena gig in March, and THEN were invited on the Ellen Show. Represent!
11. This girl on Winning Streak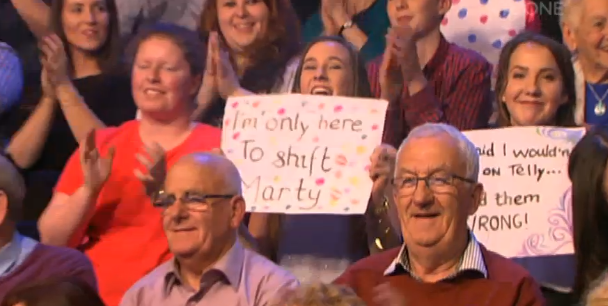 RTÉ Player RTÉ Player
YES.
12. The Offaly lad who saved a woman from being clamped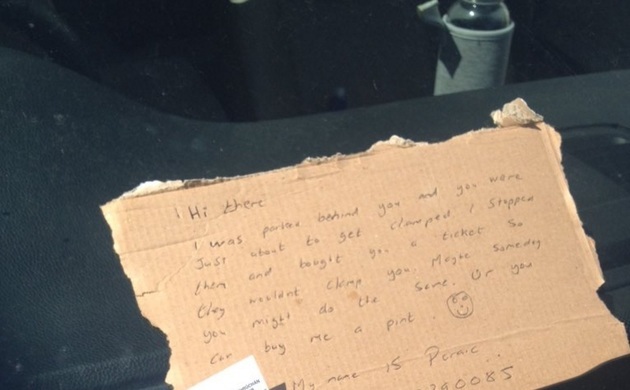 Twitter / Paraic Sullivan Twitter / Paraic Sullivan / Paraic Sullivan
I was parked behind you and you were just about to get clamped. I stopped them and bought you a ticket so they wouldn't clamp you. Maybe someday you might do the same. Or you can buy me a pint :)
We need more people like Paraic here.
13. And the woman who delivered a 3in1 from a Drogheda takeaway to her mates in Spain
Nicola Ní Shúilleabháin Nicola Ní Shúilleabháin
Nicola Ní Shúilleabháin smuggled three 3in1s, three salt and chilli chickens, and three spring rolls from the Golden Bowl in Drogheda almost 3000km to Granada, Spain.
They arrived without a scratch on them, and were ready to eat after a zap in the microwave.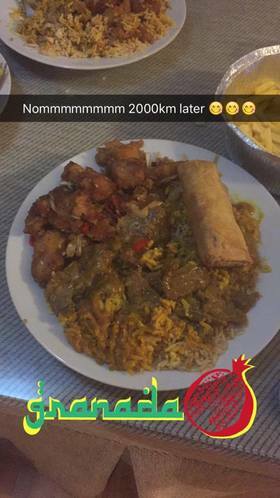 Nicola Ní Shúilleabháin Nicola Ní Shúilleabháin
If this isn't true heroism, we don't know what is.
DailyEdge is on Snapchat! Tap the button below to add!