IRELAND'S STORMS WEREN'T just happening outside your window last night.
Oh no.
They were on your TV screens for a full two hours too.
TV3 decided to shift two hours of scheduled programming in order to follow the action as it happened, signalling that the end was well and truly nigh.
Screengrab Screengrab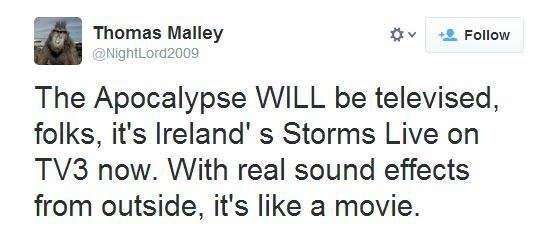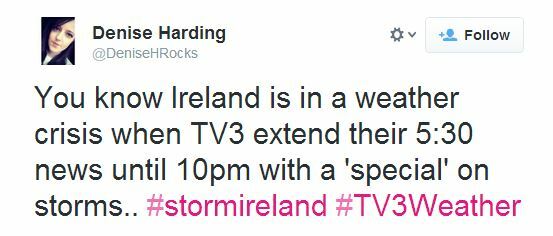 The ominous tone was set from the off with some rather serious music, an equally serious Colette Fitzpatrick, serious Brian Daly, and some seriously serious panellists.
3Player 3Player
And of course, weather guru Martin King.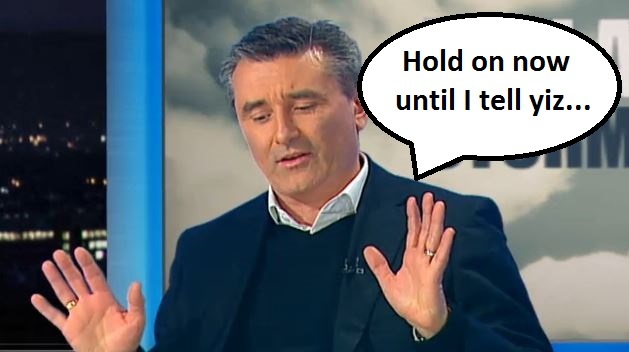 3Player 3Player
The internet wasn't so convinced by the whole thing though, with some arguing that a two-hour special on the extreme weather was a little bit extreme in itself.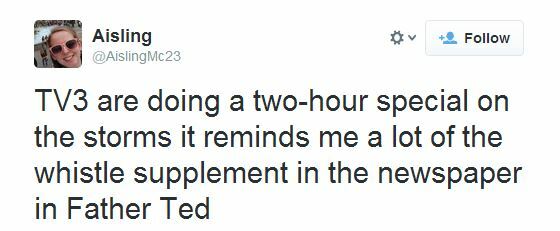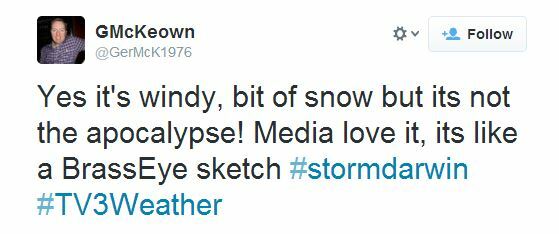 While others figured the whole thing would be of little use to those who actually needed it.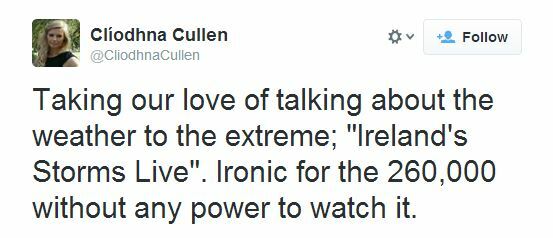 There was UPROAR when viewers discovered that the schedule had been changed.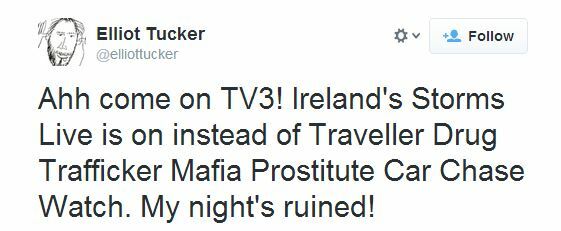 Meaning some might miss their weekly dose of mystery drama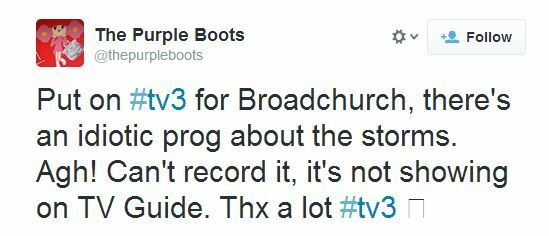 Meanwhile, Colette and co were getting down to serious business with the politicians on the telly.
3Player 3Player
And catching up with reporters from around the country.
While RTE was getting ready for Valentine's Day with a spot of He's Just Not That Into You.
Back in Ballymount there was no time for romance, with the four horsemen of the apocalypse on the way.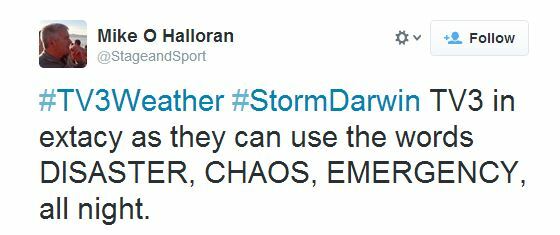 And as the winds finally subsided, thoughts shifted to how things could progress the day after tomorrow.