Facebook Facebook
IT'S OFFICIAL. DUBLIN'S Twisted Pepper venue on Abbey Street is set to close… but not for long.
After a confusing series of events yesterday in which a Facebook post announcing the end of the club was published and then deleted, a statement from Bodytonic has confirmed that:
…. this weekend will be the last ever weekend of The Twisted Pepper as a music venue.
After seven years it'sto close for renovations, and is due to reopen in October as a space with a "new bar and food focus, mixed with another 5-10 random ideas that will inevitably 'make no sense'".
DailyEdge.ie understands that it will reopen under the name 'Wigwam'.
The statement outlines that the reason for the change is not necessarily financially driven, rather:
We're closing in 2015, probably as good a time as any to remain open. Economic circumstances never affected why we opened, nor why we are closing. When you believe you're doing something different and you've got the fire in your belly – you go for it. When you've done all you have set out to do, and you start to feel you're repeating yourself and the passion goes, it's over.
Twisted Pepper's function as a live music venue will be no more, although Bodytonic do say that while music will play a part it "won't be like it was before":
We want to make things smaller, more intimate, more local, more creative… more fun.
The Twisted Pepper space is currently home to a bar and a music venue, as well as hosting Vice Coffee (which stock these frankly amazing doughnuts) during daytime hours, the baked potato vendor Spudbox and Boxcutter Barbershop.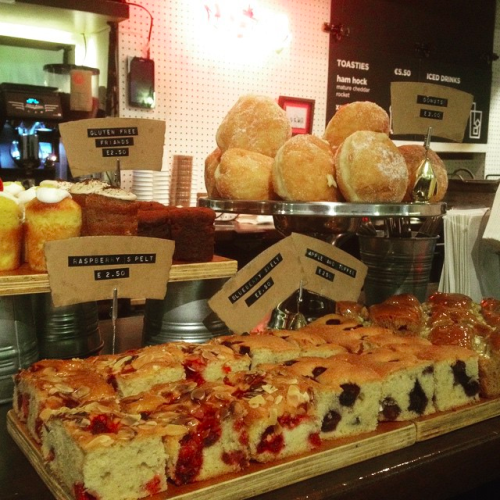 Facebook Facebook
Both Vice Coffee and Boxcutter Barbershop will have a place in the new bar when it re-opens.
This Thursday, Friday and Saturday will see a run of events to celebrate Twisted Pepper's 'closing weekender'.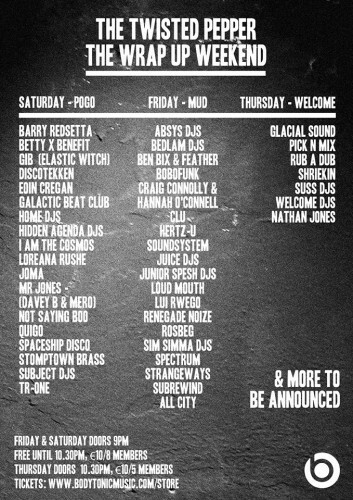 Facebook Facebook