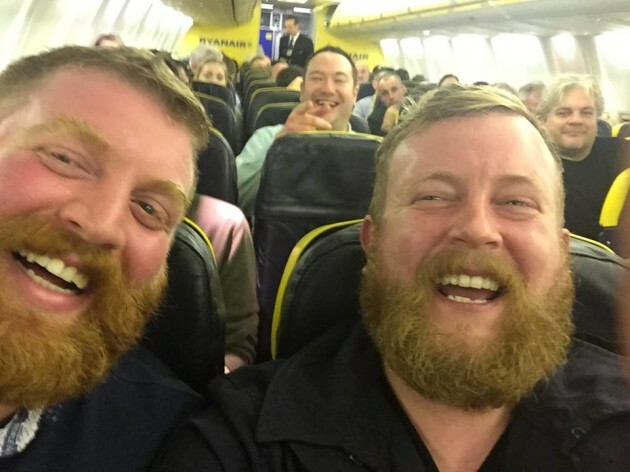 Lee Beattie / Twitter Lee Beattie / Twitter / Twitter
YOU COULD END up sitting next to pretty much anyone on a plane… a screaming baby, your one true love, a person who decides to use your shoulder as a pillow.
But the odds of sitting next to your actual doppelganger? Surely slim to nothing, right?
That's exactly what happened to a Scottish man named Neil Thomas Douglas, who was randomly sat next to a man who looked the exact same as him on a flight to Ireland last night.
It's uncanny!
The beards! The happy grin! The complexion!
EVEN THEIR TEETH LOOK THE SAME.
It's just like The Parent Trap all over again.
Amazing.