EVERY WEEKDAY MORNING, DailyEdge.ie rounds up the best of the day's celebrity dirt from the top to the very bottom.
Ian West Ian West
A Welsh woman has said that Boyzone's Keith Duffy and Shane Lynch ruined her wedding after they stumbled into her hotel room. 
Ahead of her wedding, 38-year-old Sarah Martinson was staying in the Celtic Manor Resort in Newport, Wales. Sarah's stay at the hotel happened to coincide with a celebrity golf tournament. She told The Sun on Sunday that she was getting ready for bed when the two Boyzone singers stumbled into her room looking for a minibar.
On my wedding day, I felt like a zombie as I'd hardly slept. It ruined what was meant to be the most perfect day of my life. I told them they needed to leave before realising it was Shane and Keith from Boyzone.
The men strolled into Sarah's room after the hotel had accidentally mixed up their room keys. An hour later, Sarah's sleep was interrupted once again when their assistants came to the room looking for them.
After Sarah complained, she received £1,700 compensation from the hotel – 10% of the total cost of her wedding at the Celtic Manor Resort. (Via Mail Online)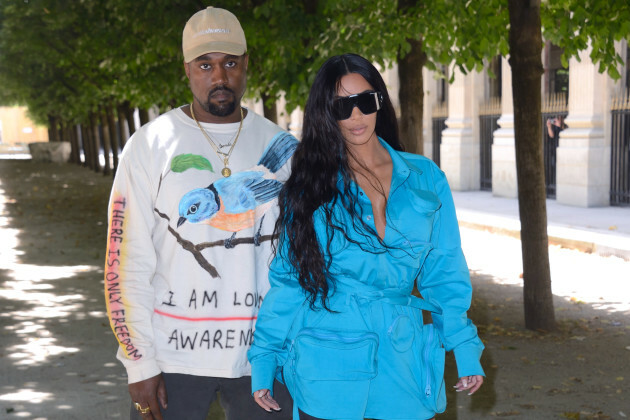 Marechal Aurore / ABACA Marechal Aurore / ABACA / ABACA
Despite the fact that Kanye told the world he was $53 million in debt back in 2016, the rapper is now worth nearly $1 billion. 
The Blast are reporting that Kanye's Yeezy company is now worth almost $1.5 billion, according to their last valuation. Since Kanye is a majority stakeholder in the company… Well, he's worth a considerable portion of that now.
This comes just weeks after the news that Kanye's sister-in-law Kylie Jenner has become a billionaire.
Kanye would be joining the likes of Dr. Dre and P Diddy, who are both worth more than $800 million. Surprisingly, it would make him worth even more than Jay Z. (Metro)
SIPA USA / PA Images SIPA USA / PA Images / PA Images
P Diddy revealed that he lived with Amish people and milked cows when he was a child. 
The rapper appeared on Jimmy Kimmel's talk-show, where he expressed his disappointment that his daughter wasn't enjoying summer camp because she didn't have a bed. Diddy (as he is now known) repeatedly told Jimmy Kimmel that his daughter is definitely not spoiled, she just likes sleeping in a bed.
Jimmy asked Diddy if he had ever gone to summer camp as a child, and he revealed that he spent some time with the Amish community in Lancaster, Pennsylvania. The rapper spent two months picking berries and living a traditional life free of technology.
Unfortunately, he didn't manage to keep in touch with his host family.
I had no way to stay in touch with them. I think about them all the time, and I'm like man! I wonder if they know, y'know, what I grew up to be. But I don't think they did.
(Youtube)
And the rest of the day's dirt…
Una Healy's ex Ben Foden has been receiving some angry comments on Instagram following their split. (Goss)
Dr Alex George from Love Island could be set to star in a new STI campaign (Cosmopolitan)
Ellie Goulding is engaged to Caspar Jopling after 18 months of dating. (Mirror)
DailyEdge is on Instagram!