EVERY WEEKDAY MORNING, DailyEdge.ie rounds up the best of the day's celebrity dirt from the top to the very bottom. 
After years of tweeting that he was either gay/bisexual and being ignored because people took it as a joke, Tyler The Creator told Noisey that he had a boyfriend when he was fifteen.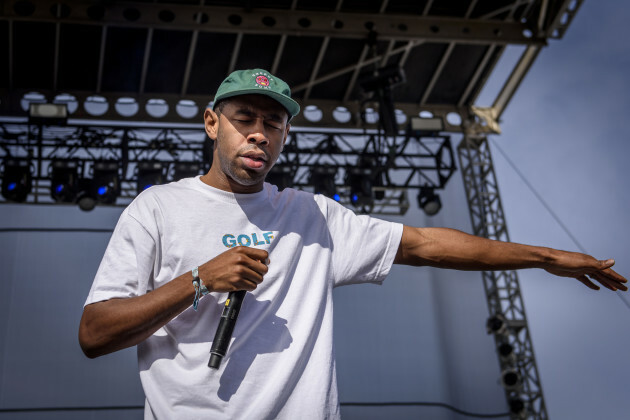 Angel Marchini Angel Marchini
Tyler was regularly denounced by GLAAD and LGBTQ figures like Tegan and Sara due to his explicit use of homophobic language, so nobody really took him seriously when he tweeted things like this:
The question came up after his latest album Flower Boy had the lyrics 'I been kissing white boys since 2004′. While discussing his sexuality, the rapper said:
I had a boyfriend when I was fifteen in f**king Hawthorne, California. If that's not open-minded, I don't know what the f**k that is.
People are struggling to reconcile the rapper's sexuality with his previous homophobic remarks, however as Teen Vogue wrote 'homophobic comments are never ok, but it's still essential that we take Tyler's current statements at face value and give him credit where credit is due.' (Teen Vogue)
While showing off a picture of her battered old Macbook, J.K. Rowling accidentally gave us a peak at the computer's Dock – where The Sims icon was visible.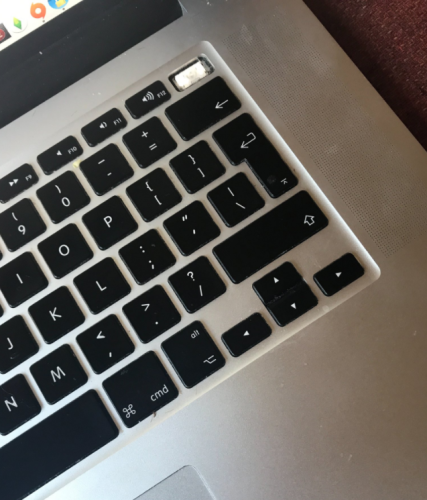 JK Rowling / Twitter JK Rowling / Twitter / Twitter
Although it's tiny, fans (of anyone) on Twitter are dangerously observant. Did she make Harry Potter characters on it? Or does she just make bisexual colonies of aliens that adopt 8 children each like the rest of us?
Immediately fans began to comment on the revelation, appreciating the fact that a woman who created a $15 billion brand is dressing up sims and building their houses in her free time. No matter how much you're worth, you'll never be free from the boredom that causes people to spend hours on The Sims.
Rowling had no further comment on the matter. Probably went back on The Sims and missed all of her notifications on Twitter. (Metro)
The transcripts of juror selection from former pharmaceutical CEO Martin Shkreli's fraud trial were released and they are pretty hilarious.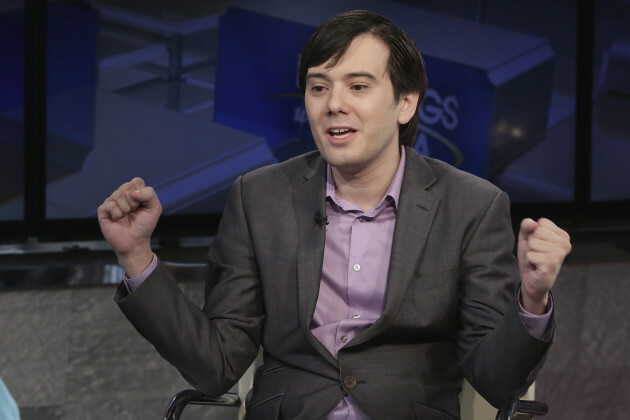 Richard Drew Richard Drew
Shkreli rose to international attention after his pharmaceutical company Turing Pharmaceuticals inflated the price of AIDS medicine from $13.50 to $750 per pill, making the drug completely inaccessible for the vast majority of patients.
People were immediately enraged at the move by the ex-fund manager for making life saving medicine impossible to attain. The price was later reduced to $375 per pill (which is still 2,500% more than its original cost and the cost of manufacture).
Now Harper's Magazine have shared the transcript of the jurors who were rejected from Shkreli's fraud trial. They all read like "I'm aware of the defendant and I hate him. I think he's a greedy little man."
One said:
Your Honor, totally he is guilty and in no way can I let him slide out of anything. It's my attitude toward his entire demeanor, what he has done to people. And he disrespected the Wu-Tang Clan.
One of the best answers was probably this one: "The only thing I'd be impartial about is which prison this guy goes to." You can read them all on Harper's Magazine. (Harper's)
 And the rest of the day's dirt…
DailyEdge is on Snapchat! Tap the button below to add!