MARTHA PLIMPTON ONCE said that she felt comfortable in the presence of oddity.
"Probably," she added, "because I'm a bit odd myself." 
Well, we're all comfortable in the presence of oddity here at DailyEdge.ie Towers – and we'll leave you to draw your own conclusions about the rest.
If you're cosy in craziness, blissful in bizarreness, then you've come to the right place. Here's all the weird news you might have missed this week. Get comfy and get reading.
Pakkirappa Hunagundi, a builder in India, revealed this week that he's been eating bricks since he was 10. For 20 years, he has consumed up to three kilos of debris a day. But he insists he hasn't suffered any ill effcts. "My teeth are absolutely fine," he says. "I can bite into the hardest stone without a problem." You may scoff, but who among us has not considered opening a bottle with our chops? Think on. Think ON.(Mirror)
A rat the "size of a domestic cat" has been caught in a family home in Dublin. The giant rat measured 24 inches from nose to tail and was found near Citywest in the capital. The family in question heard loud scratching coming from the attic and rang pest control, who captured the …creature. Apparently the new spate of massive rats could have something to do with people dumping rubbish out in the open, so let's stop doing that, eh? PLEASE? (Irish Mirror)
Imgur Imgur
A woman in China has worn a wedding dress every day for the past 10 years to celebrate love and freedom. A bride who was forced into marrying an older man at a young age eventually escaped her captivity – and after finding true love – decided to celebrate her freedom by wearing a wedding dress. Every day. Xiang Junfeng, from the Shandong province, said her wedding day was the happiest of her life and she just "never wanted it to end". Sorry, there's something in our eye. Sob. (Daily Mail)
There could be wedding bells for Ireland's first ever gay penguins. Oceanwolrd down in Dingle is home to two loved-up same-sex penguins, Missy and Penelope. The penguins have started nesting together in the aquarium, behaviour usually exhibited before mating. Kate Hall, Oceanworld's penguin expert, said "why not?" this week went asked about nuptials for the pair. P-p-p-pick up yer hats, we might be getting a day out! (DailyEdge.ie)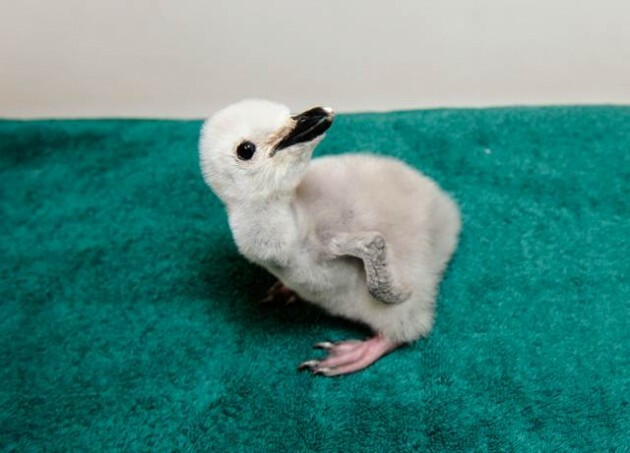 Imgur Imgur
Scientists have discovered why zebras have their distinctive stripes. The riddle has puzzled zoologists for a long time, but apparently the simple answer has been found – the stripes are to deter insects. People often thing they are for camouflage (to hide from colour-blind predators in long grass) but in fact the stripes are pest control. Will they work against giant rats? If so, let's all get out our stripey tops. (IFLScience.com)
A widower in Arizona found his deceased wife's time capsule when contractors went to tear down some walls in his old home. Bruce Klug's wife, Betty, had written about the Vietnam War, racial conflict in the US, and the Beatles sparking a hair craze. Bruce became emotional when reading the time capsule – his wife died in a car accident just 10 years after it was written. The contractor who found the capsule said that after the touching discovery he was going "to value things a little bit differently". (Yahoo! News)
This article was brought to you by Cadbury.
Well, that was unexpected. Still in the mood for more unusual antics? Try Cadbury Dairy Milk combined with Lu and Ritz crackers, unexpected but delicious. Available in shops now. #FreeTheJoy