WHETHER YOU ARE loved up or flying solo, deciding what to do on Valentine's Day is a pain.
For couples there's the annual 'will we go out for it?' dilemma, while singles face the prospect of being labelled bitter no matter what they do.
If you go out to 'celebrate being single with the girls' you're bitter. If you sit at home you're bitter.
And if you complain about being labelled bitter, you're most definitely bitter.
All is not lost though: There are a variety of alternatives out there for those who want to celebrate the day their own way.
You can do dinner at Maccy D's.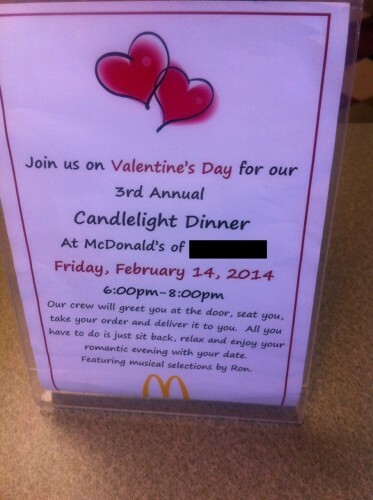 Imgur Imgur
Metro reports that the branch in question is in Southport, North Carolina, so if you happen to be in the area you can always head on down.
Who could say no to a quarter pounder with extra Valentine's cheese and muzak courtesy of one Ronald Mc Donald?
One Imgur commenter said:
As a 2013 Valentine's Day customer of this McDonalds, I can attest Music by Ron is a COMPLETE delight!
You can cuddle cats at Battersea Dogs & Cats Home.
If you're in the London area on the big day you can kick-start your crazy cat lady career at Battersea Dogs & Cats Home.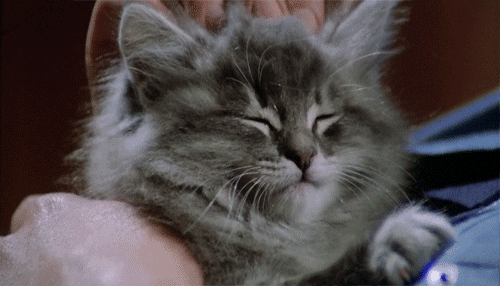 Giphy Giphy
In the words of Time Out:
 … enjoy a complimentary glass of bubbly, get to know a furry friend in the Cat Cuddle Booths (until 7.30pm) and potentially meet the cat-ch you've always dreamed of.
There's only one problem though:
schmoyoho
Perhaps consider seeking love in the supermarket?
Ok so this is technically something you'll need to do before the day itself but it's a good way to sort yourself out with a date, wha?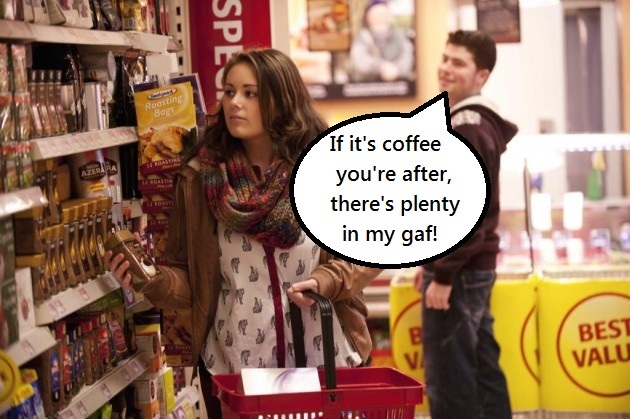 Andris Berzinsh Andris Berzinsh
SuperValu in Lusk held a very special Speed Dating event to help shoppers find their perfect match, so why not give it a go yourself?
There'll be brownie points for the best supermarket chat-up lines.
Or vent your aggression at a firing range.
No, really.
That's a genuine suggestion for those living within the Los Angeles area.
Time Out Time Out
We think it's best avoided if you want to avoid being called bitter though.
And if you fancy something a little closer to home there's always the tried and tested option.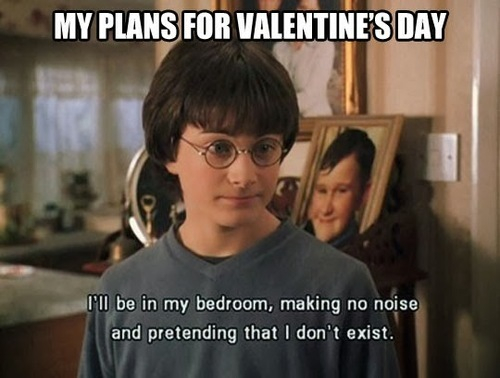 Tumblr Tumblr
Don't worry, it'll all be over soon.