Nicola Byrne / DailyEdge.ie Nicola Byrne / DailyEdge.ie / DailyEdge.ie
IT'S FINALLY HAPPENING! The first hints of the new Victoria's Secret Grafton Street store have been unveiled today.
The store will be the country's first (we're not really counting the Dublin Airport offering because you need to buy a plane ticket to access it) and is taking up residence in the prime space vacated by BT2, which spans three floors.
It's rumoured that the Dublin store will focus on lingerie (Victoria's Secret's bread and butter), the PINK range, aimed at younger shoppers, and their range of fragrances and other beauty products.
The shop is expected to open by autumn 2017.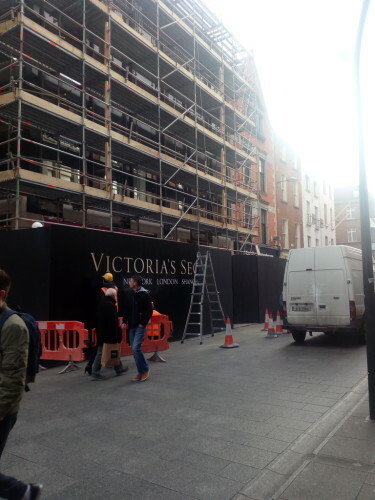 Nicola Byrne / DailyEdge.ie Nicola Byrne / DailyEdge.ie / DailyEdge.ie