Francois Mori Francois Mori
LAST NIGHT, THE Victoria's Secret Fashion Show 2016 took place in the opulent surrounds of The Grand Palais in Paris.
Scores of models, known as Victoria's Secret Angels, marched the runway in excessively elaborate lingerie. (Let's just say the outfits are a far cry from the mismatched bras and knickers most of us are accustomed to.)
So what happened? Let's take a look.
1. For one thing, Irish model (and Miley Cyrus' former flame) Stella Maxwell donned a pair of wings and walked the runway as part of something called the Bright Night Angel Segment
STELLA!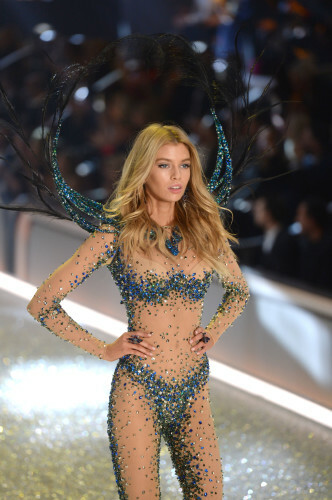 Doug Peters Doug Peters
2. Lady Gaga was one of the night's musical performers and palled around backstage with all the models
She wrote on Instagram that it was a "romantic and fun night" and commended the models for being so "brave and fearless".
Oh, and somebody grabbed her arse backstage.
http://vine.co/v/5UgEPAYKrFM
3. Model Bella Hadid had an awkward run-in with her ex The Weeknd on the runway
Background: Bella Hadid and The Weeknd dated for around 18 months, but announced their breakup last month. Unfortunately, The Weeknd was one of the show's main musical guests and Bella Hadid had to strut past him as he performed.
LOOK AT THE AWKWARD GLANCE!
Ian West Ian West
It was honestly like a scene from Gossip Girl.
The drama of it all!
4. The outfits were extravagant to say the least
Oh, this old thing?
Ian West Ian West
5. And some models definitely pulled the short straw
"We know all the other girls get to wear sparkly wings, but we want you to wear a pink furry jacket and carry some stuffed animals. Is that alright?"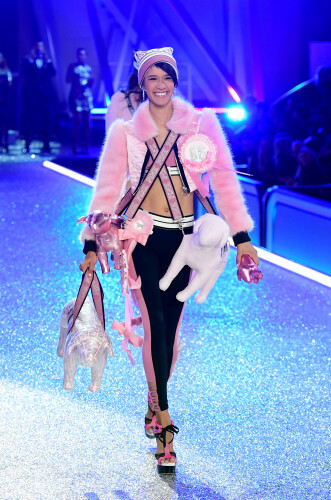 Ian West Ian West
6. Meanwhile, these were Gigi Hadid's two looks
"I only listen to Evanescence."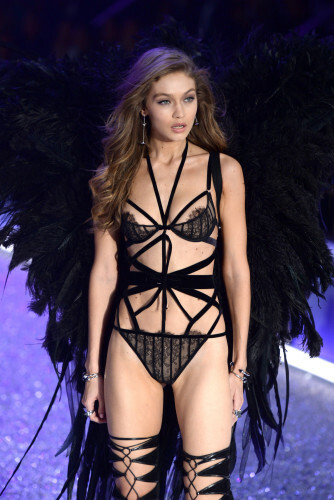 Doug Peters / EMPICS Entertainment Doug Peters / EMPICS Entertainment / EMPICS Entertainment
"I'm doing a gap year around South America #wanderlust."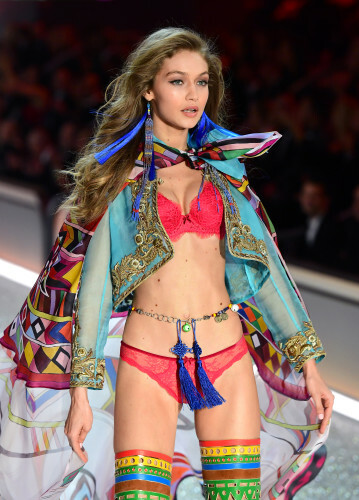 Ian West Ian West
7. And Kendall did her momager-in-chief proud with her looks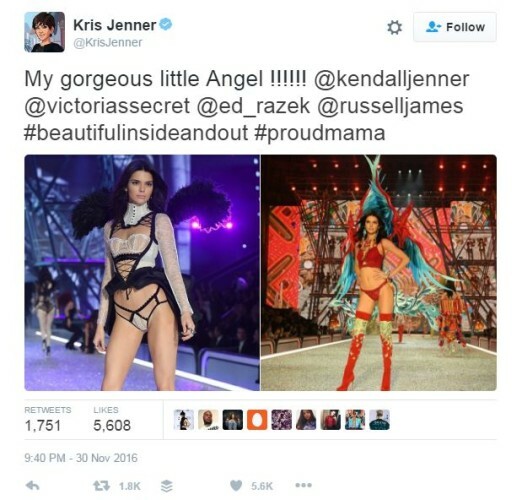 Kris Jenner / Twitter Kris Jenner / Twitter / Twitter
8. During the show, people were like, "Why is Irina Shayk all covered up?"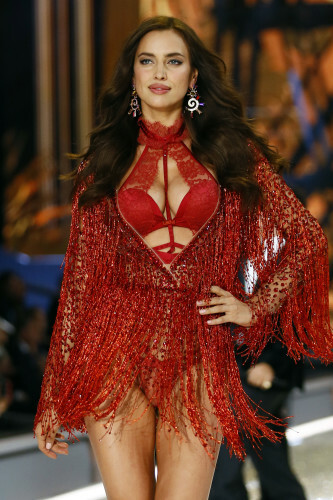 Francois Mori Francois Mori
But as it turns out, she's actually pregnant with Bradley Cooper's child, hence why she wasn't showing off her stomach.
"I can't. I'm pregnant with Bradley Cooper's child" is a pretty good excuse to get out of doing stuff you don't want to do, if you ask us.
9. Ever wanted to know what a $3 million bra looks like? Well, you're in luck
Here's model Jasmine Tookes showing off the Fantasy Bra, which is made up of 27,000 Swarovski crystals. We think we'll stick to our Penneys bras, thanks.
Ian West Ian West
10. Bruno Mars wore a very hun-esque fur coat
Did you pick that up in River Island, hun?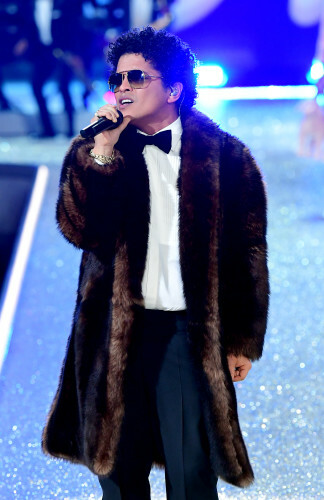 Ian West Ian West
When your favourite song comes on in the club, but your friends have gone to the bathroom so you just have a little dance by yourself.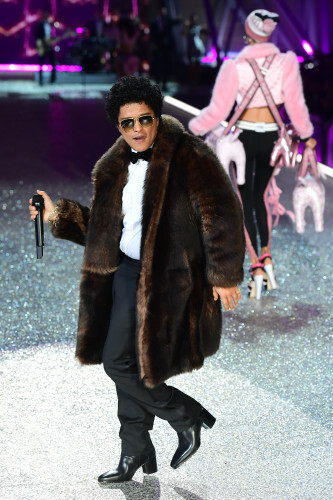 Ian West Ian West
11. And finally, the magical night ended with this thrilling Twitter interaction
Kendall Jenner tweeted, "burger please"
And later, Bella Hadid sent the following tweet that reads as though it was composed by a robot.
Truly a night that will live long in the memory.
DailyEdge is on Snapchat! Tap the button below to add!