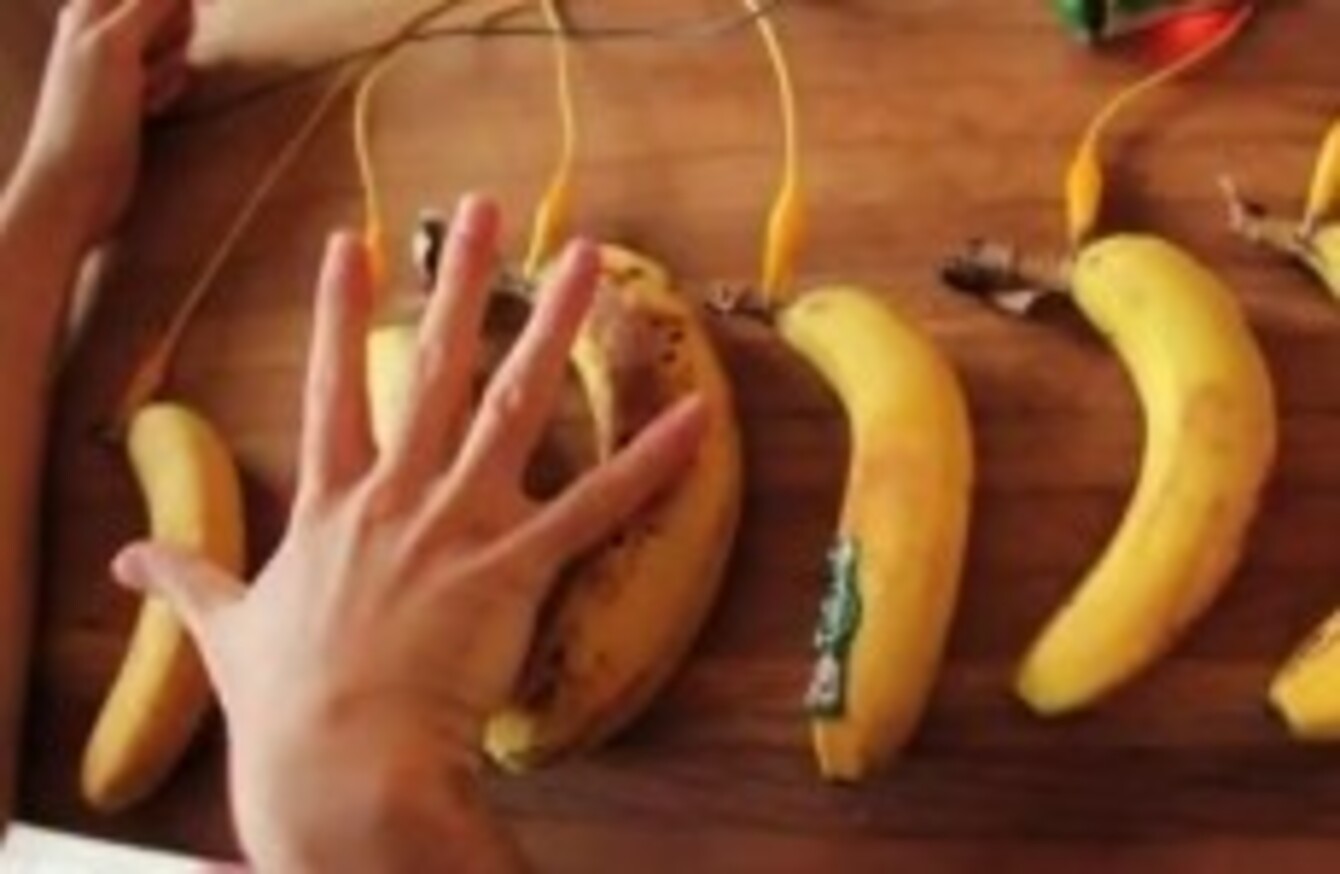 Play the piano with bananas as keys
Image: Wakeupsilver via Youtube.com
Play the piano with bananas as keys
Image: Wakeupsilver via Youtube.com
AN INVENTION KIT created by two scientists allows everyday objects be turned into touchpads and games consoles and even get them connected to the Internet.
The creators, Jay Silver and Eric Rosenbaum, invented MaKey MaKey, a clever way to get creative using just alligator clips.
Both recent graduates from Massachusetts Institute of Technology (MIT) in the US, Silver and Rosenbaum's easy-to-use invention kit allows you to turn bananas into piano keys, play the Pacman game with buttons you have drawn with a pencil and use buckets of water as dance pads.
It works like this – first, load a computer program like this one for piano-playing. Alligator clip an object – as in this example, a banana – to the MaKey MaKey board.
When you touch the banana, you make a connection and MaKey MaKey sends the computer a keyboard message. The computer assumes the MaKey MaKey is a regular keyboard and mouse.
You can use just about any material you want as long as it can conduct a little electricity.
Kickstarter.com suggests that plants, coins, your grandma and most foods are just some of the materials you can use to have endless hours of inventing fun.
For the cost of $35 it's not a bad way to get onto the invention ladder.

(Via YouTube/wakeupsilver)